A Game Maker's Life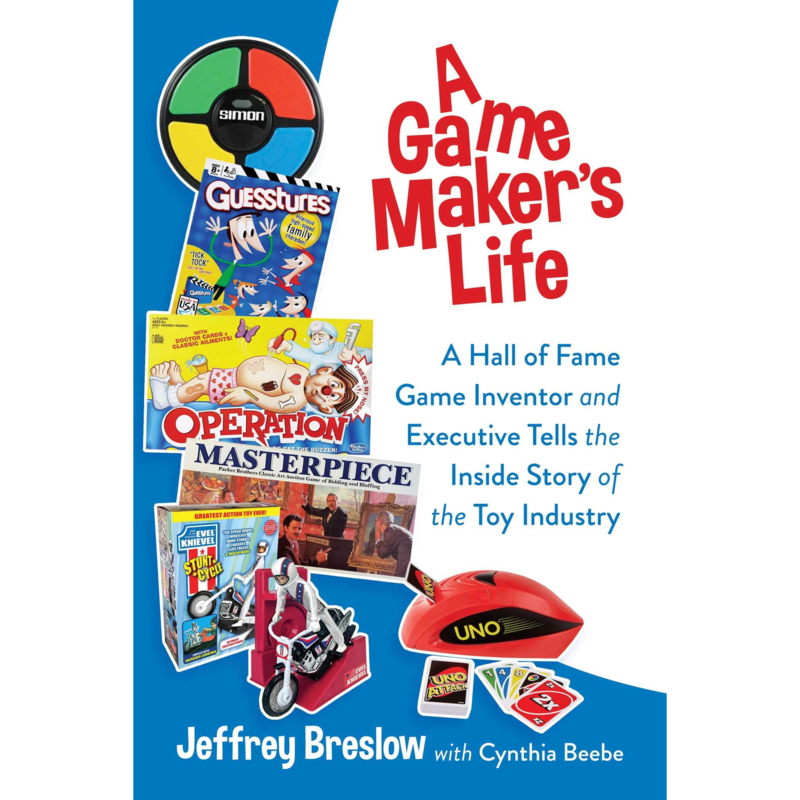 Listen
Starting with a literal bang, Jeffrey Breslow tells the gripping account of how the inventor held his company together after an employee opened fire in the Marvin Glass and Associates conference room in 1976. The gunman killed two of the Chicago firm's partners and an employee and critically wounded two more employees before killing himself. He missed taking a bullet only because the gunman didn't see him. The gunman left behind a hit list of fourteen names. He later learned his name was second on the list. After the shooting, and despite his youth, Breslow's partners voted him in as managing partner. Thrust into leadership by default, he faced incredible challenges, including consoling the families of the victims, dealing with the staff's PTSD, and rebuilding a sense of safety and morale. He spent more than 41 years inventing toys and games including Simon, Operation, Guesstures, the Evel Knievel Motorcycle, Mousetrap, and UNO Attack and is the only toy designer to win the Good Housekeeping Seal of Approval twice. He was inducted into the Toy Industry Hall of Fame in 1998.
Guest Links
A Game Maker's Life: A Hall of Fame Game Inventor and Executive Tells the Inside Story of the Toy Industry
Buy
Trending Topics
Kathryn's wide range of guests are experts and influencers in their respective fields, offering valuable insights and information. Click the links below to view more episodes within the specific topic.
Related Episodes

Episode #1183

Elliot Fineman

President & Founder of National Gun Victims Action Council

Episode #1415

"Personal Effects: What Recovering the Dead Teaches Me About Caring for the Living"

Episode #1460

"Trauma: The Invisible Epidemic"