Pain and Anxiety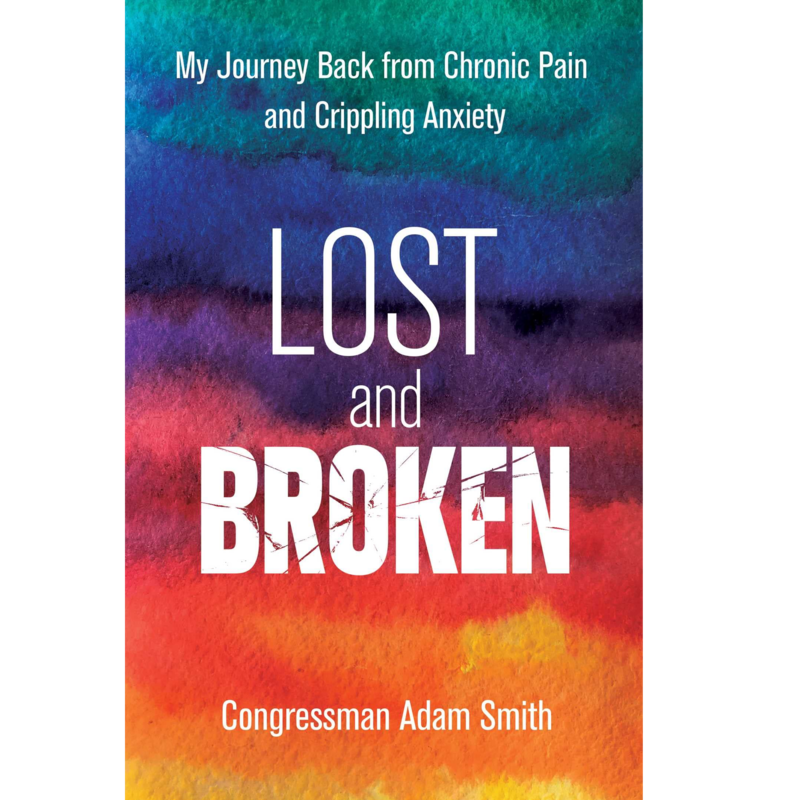 Listen
Representative Adam Smith woke up one morning in April 2016 and seriously considered the possibility that he might never be able to get out of bed. Hobbled by crippling anxiety, chronic pain, muscle atrophy and a confusing cocktail of medications, he wasn't sure what terrified him more: getting up or staying in bed. It's a struggle millions of Americans know all too well. He shares with unflinching honesty how he got to this lowest point in life, and how he slowly, painfully and unevenly found his way back to having a calmer mind and to being free of chronic pain and medication. He distills the valuable lessons he learned throughout all of his experiences into key takeaways to empower readers to seek the help and treatments they need. Adam Smith is the member of Congress who represents the 9th District of the State of Washington. He was reelected to his 14th term in 2022 and has been the top Democrat on the House Armed Services Committee since 2011.
Guest Links
Lost and Broken: My Journey Back from Chronic Pain and Crippling Anxiety
Buy
Trending Topics
Kathryn's wide range of guests are experts and influencers in their respective fields, offering valuable insights and information. Click the links below to view more episodes within the specific topic.
Related Episodes

Episode #1507

"It's All In Your Head: A Guide to Health, Fitness, and Rediscovery in the New Normal"

Episode #1252

Dr. John Huber

Clinical Forensic Psychologist & Chairman for Mainstream Mental Health

"Mental Health During COVID-19"

Episode #1380

Val Walker MS

Author & Rehabilitation Consultant

"400 Friends and No One to Call: Breaking through Isolation and Building Community"