In Your Head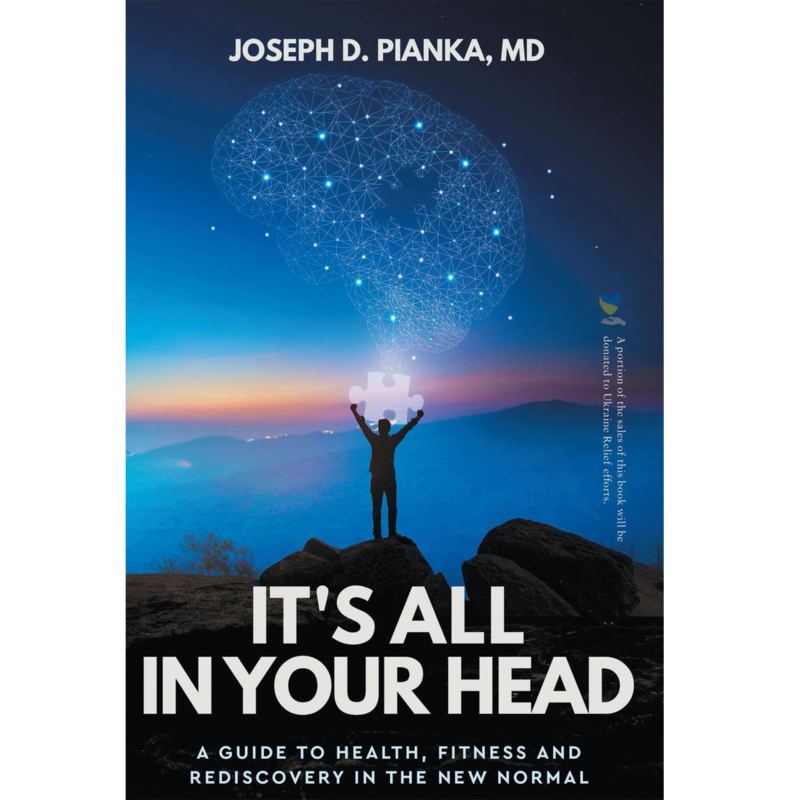 Listen
The world is full of sexy advertisements, revolutionary gadgets and cutting-edge diets which all promise instant results. But these ads, gadgets and diets target a small subset of young, highly motivated, advanced enthusiasts, and often don't address the real health and fitness issues that plague a larger aspect of society: obesity, anxiety and depression, liver disease, substance abuse, poor self-care practices. The vast majority of people don't have the time to complete fitness regimens or the personalized motivation to stick with specialized diets. Dr. Pianka wants to start a conversation about every-day concepts that have made an enormous difference to himself and his patients. Facing physician burnout and depression, rather than writing another 'how to' manual, his book is a 'why to' guide through the complicated space of fitness and nutrition. As a practicing gastroenterologist in RI for over twenty years, he has evolved into an unexpected second career as an inspirational writer.
Guest Links
It's All In Your Head: A Guide to Health, Fitness, and Rediscovery in the New Normal
Buy
Trending Topics
Kathryn's wide range of guests are experts and influencers in their respective fields, offering valuable insights and information. Click the links below to view more episodes within the specific topic.
Related Episodes

Episode #1064

Steven Gundry MD

Doctor and New York Times Bestselling Author

"The Plant Paradox Cookbook: 100 Delicious Recipes to Help You Lose Weight, Heal Your Gut, and Live Lectin-Free"

Episode #225

"Angry Fat Girls: 5 Women, 500 Pounds and a Year of Losing It...Again"