Mental Health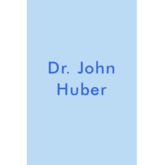 Listen
Government and public health officials in the U.S. have begun discussing when to reopen society, but as social distancing directives persist and school and business shutdowns wear on, Americans indicate their mental health will suffer before their physical or financial health does. In a recent Gallup poll, 68% of Americans said they can continue following social distancing guidelines for "as long as is necessary" before their physical health suffers. But fewer, 48%, say their mental health will hold out as long. Dr. John Huber offers strategies for bolstering our mental health during the global pandemic. He's been featured on ABC, NBC, CBS, and is the host of "Mainstream Mental Health Radio" which is heard nationwide and features interviews with today's top mental health professionals.
Dr. John Huber has also been featured in:



Guest Links
Mental Health During COVID-19
Learn
Trending Topics
Kathryn's wide range of guests are experts and influencers in their respective fields, offering valuable insights and information. Click the links below to view more episodes within the specific topic.
Related Episodes

Episode #1020

Nita Belles

In Our Backyard Executive Director

"In Our Backyard: Human Trafficking in America and What We Can Do to Stop It"

Episode #1097

Michael Pipich MS, LMFT

American Psychiatric Association Collaborating Investigator

"Owning Bipolar: How Patients and Families Can Take Control of Bipolar Disorder"

Episode #1132

Robert T. London MD

Psychiatrist & Author

"Find Freedom Fast: Short-Term Therapy That Works"