Say One Kind Thing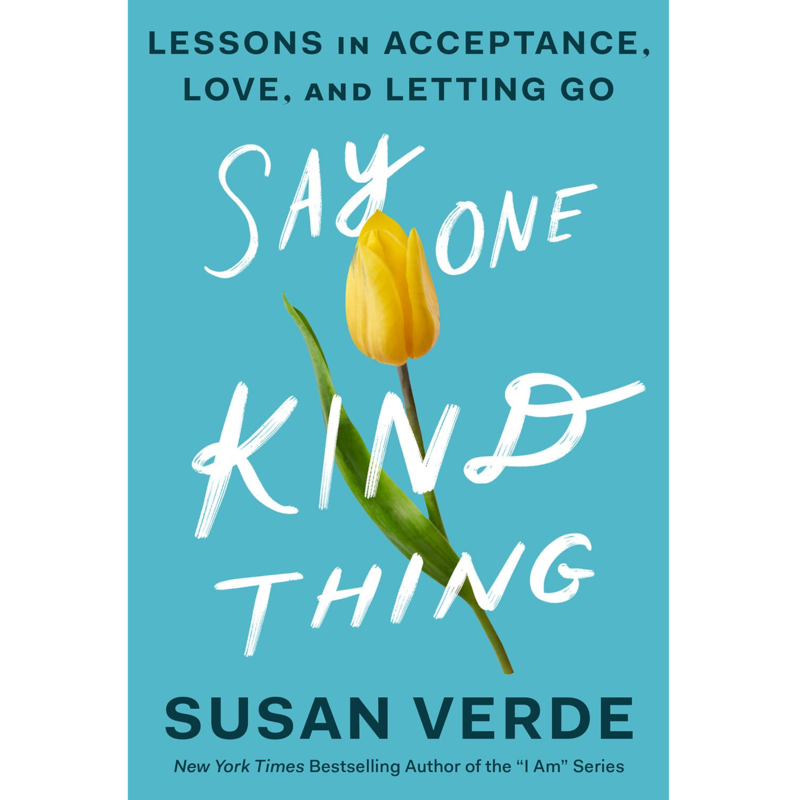 Listen
Many of us have an inner critic, a voice that tells us we're not good enough—as a friend, a child, a parent—and it can be a battle of wills and perseverance to tame that internal chatter. NY Times bestselling author and mindfulness expert, Susan Verde, has wrestled with this struggle for decades. Yoga, meditation, and mindfulness practices became her way of challenging and quieting her internal faultfinder as she experienced loss, divorce, and parenthood. Now she shares a collection of original essays that emphasize the power of positive self-talk. With humor, heart, and disarming vulnerability, she reveals her missteps and her greatest moments of joy. She writes books for readers of all ages, including the #1 NY Times bestselling I AM series, and teaches kids yoga and social-emotional awareness.
Susan Verde has also been featured in:

Guest Links
Say One Kind Thing: Lessons in Acceptance, Love, and Letting Go
Buy
Trending Topics
Kathryn's wide range of guests are experts and influencers in their respective fields, offering valuable insights and information. Click the links below to view more episodes within the specific topic.
Related Episodes

Episode #1482

"What Is It Costing You Not To Listen: The Power of Understanding to Connect, Influence, Solve & SellWhat Is It Costing You Not To Listen?"

Episode #1297

Dr. David Campt

Author & Speaker

"How to Navigate Difficult Conversations with Neuroscience and Compassion"

Episode #1398

"GETTING TO ZERO: How to Work Through Conflict in Your High-Stakes Relationships"