Listening to Connect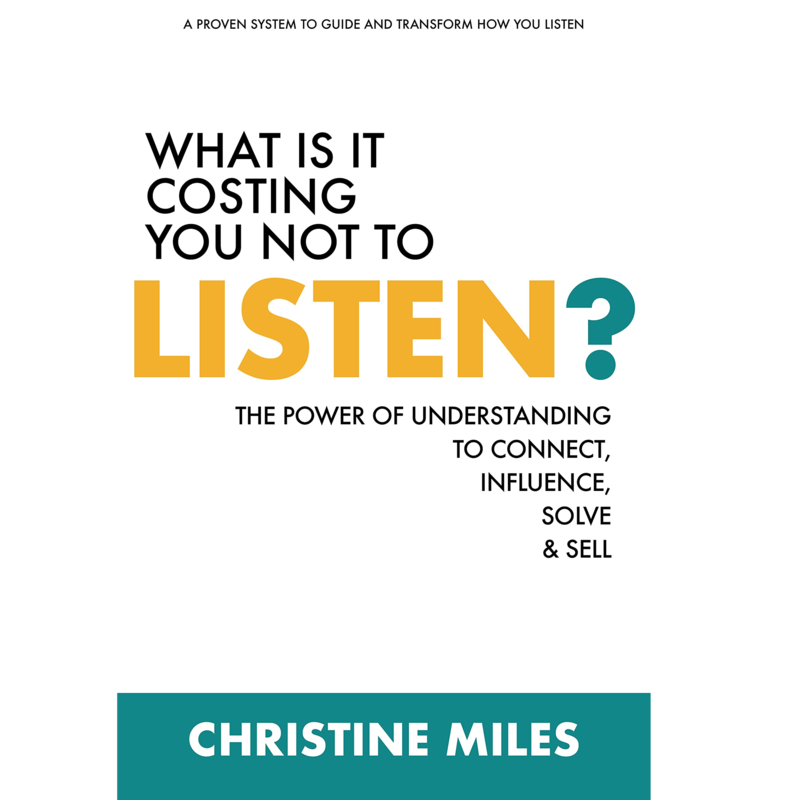 Listen
Do you want to make a positive change in your life, work, or business? Do you want to improve your marriage, be a better parent, or drive more revenue to your business? Christine Miles encourages us to examine how we are listening. She helps us to discover that not only are many of the problems in our lives due to not listening effectively, but how listening helps to solve most problems. Miles is a longtime expert in educating individuals and organizations on how to listen in ways that transform how they lead, sell, influence, and succeed in every aspect of life. Christine founded her consulting and training business, EQuipt, to help leaders from medium-sized companies to Fortune 100 corporations grow sales, develop people, and create cultures of understanding. She also created her workshop The Listening Path, a transformational approach to understanding and insight.
Guest Links
What Is It Costing You Not To Listen: The Power of Understanding to Connect, Influence, Solve & SellWhat Is It Costing You Not To Listen?
Buy
Trending Topics
Kathryn's wide range of guests are experts and influencers in their respective fields, offering valuable insights and information. Click the links below to view more episodes within the specific topic.
Related Episodes

Episode #1297

Dr. David Campt

Author & Speaker

"How to Navigate Difficult Conversations with Neuroscience and Compassion"

Episode #1545

"Say One Kind Thing: Lessons in Acceptance, Love, and Letting Go"

Episode #1398

"GETTING TO ZERO: How to Work Through Conflict in Your High-Stakes Relationships"