Choosing Family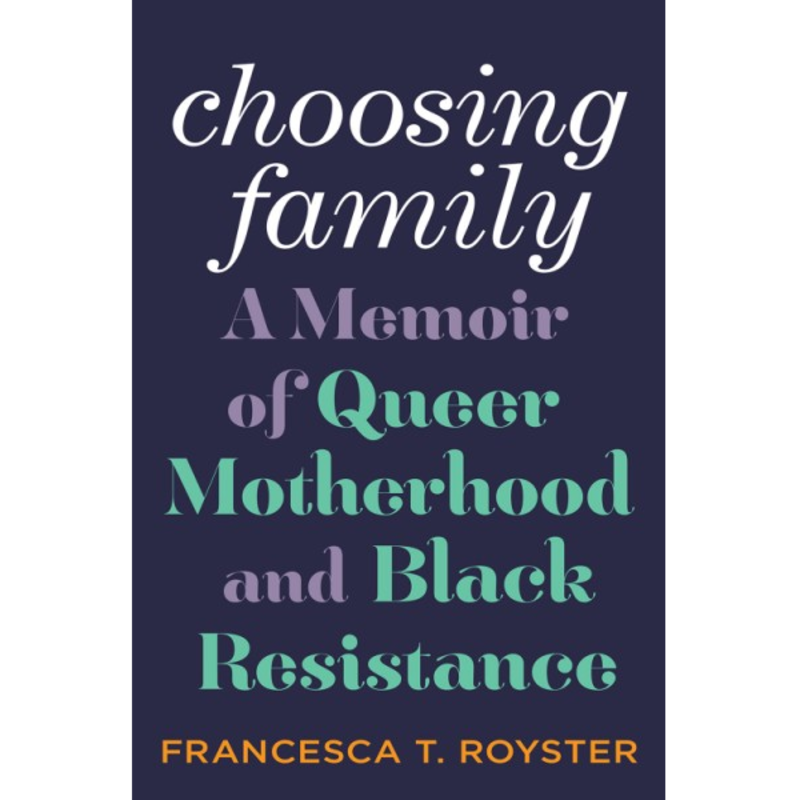 Listen
As a multiracial household in Chicago's North Side community of Rogers Park, race is at the core of Francesca T. Royster and her family's world, influencing everyday acts of parenting and the conception of what family truly means. Focusing on a unit of three: the author; her wife Annie, who's white; and Cecilia, the black daughter they adopt as a couple in their forties and fifties. Royster chronicles this journey to motherhood while examining the messiness and complexity of adoption and parenthood from a black, queer, and feminist perspective. She interweaves her experiences and memories with queer and gender theory to argue that many Black families, certainly her own, have historically had a "queer" attitude toward family: configurations that sit outside the white normative experience and are the richer for their flexibility and generosity of spirit. She is a professor of English literature at DePaul University in Chicago, where she teaches classes on African American literature and culture, Shakespeare, and gender and queer theory.
Guest Links
Choosing Family: A Memoir of Queer Motherhood and Black Resistance
Buy
Trending Topics
Kathryn's wide range of guests are experts and influencers in their respective fields, offering valuable insights and information. Click the links below to view more episodes within the specific topic.
Related Episodes

Episode #1395

Florence Ann Romano

Author, Philanthropist

"Florence Ann Romano"

Episode #1452

"Using Mindfulness to Reduce Mom Rage"

Episode #1384

"How to Talk When Kids Won't Listen: Whining, Fighting, Meltdowns, Defiance, and Other Challenges of Childhood"