International Adoption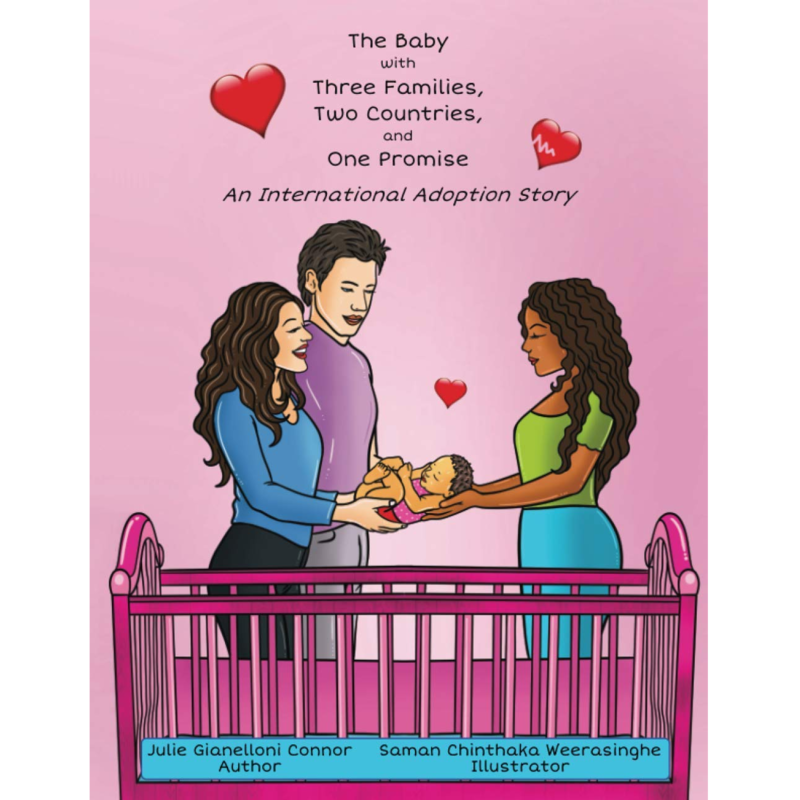 Listen
Families that have navigated their way through international adoption know that it's a complex process that takes time and involves multiple agencies — which can make it difficult to explain to children. Award-winning author Julie Connor adopted her son from Colombia when he was 5 months old, and used her own experiences to inform her new children's book. Using simple language and colorful illustrations by Saman Chinthaka Weerasinghe she explains the process of international adoption in a child-centric but realistic way. Designed to be read by parents to a child adopted from a foreign country, the story traces the separate emotional journeys of the prospective adoptive parents from the United States and the biological mother from another country who makes the difficult decision to give up her baby for adoption. Connor spent 33 years as a diplomat in the U.S. Foreign Service, first with the U.S. Information Agency and later with the U.S. Department of State.
Guest Links
The Baby with Three Families, Two Countries, and One Promise: An International Adoption Story
Buy
Trending Topics
Kathryn's wide range of guests are experts and influencers in their respective fields, offering valuable insights and information. Click the links below to view more episodes within the specific topic.
Related Episodes

Episode #1395

Florence Ann Romano

Author, Philanthropist

"Florence Ann Romano"

Episode #1452

"Using Mindfulness to Reduce Mom Rage"

Episode #1384

"How to Talk When Kids Won't Listen: Whining, Fighting, Meltdowns, Defiance, and Other Challenges of Childhood"