Mothers & Daughters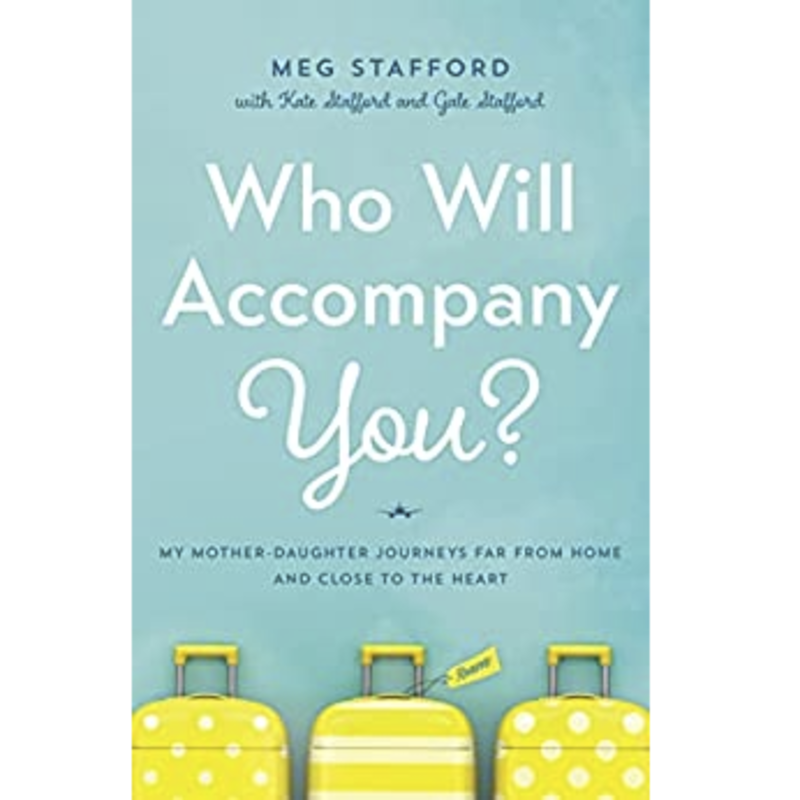 Listen
Award-winning memoirist Meg Stafford has an adventurous spirit, and this time she takes us along for the ride. When her daughters venture into terra incognita – one of them meditating in the Himalayas and the other providing unarmed protection in the Colombian countryside – Stafford decides to go too. In the process, she reflects on her own lifetime of wanderlust and what it means for a parent to love and let go. Generous, insightful, and deeply funny, Stafford is the ideal tour guide for a journey as big as the world and as intimate as the human heart. She illuminates how there may be no greater test in parenting than trekking around the globe with your adult daughters. She is an award winning author and as a social worker in private practice, she's been helping others negotiate the terrain of relationships and connections for over 35 years.
Guest Links
Who Will Accompany You? My Mother-Daughter Journeys Far from Home and Close to the Heart
Buy
Trending Topics
Kathryn's wide range of guests are experts and influencers in their respective fields, offering valuable insights and information. Click the links below to view more episodes within the specific topic.
Related Episodes

Episode #1395

Florence Ann Romano

Author, Philanthropist

"Florence Ann Romano"

Episode #1452

"Using Mindfulness to Reduce Mom Rage"

Episode #1384

"How to Talk When Kids Won't Listen: Whining, Fighting, Meltdowns, Defiance, and Other Challenges of Childhood"