Civility Rules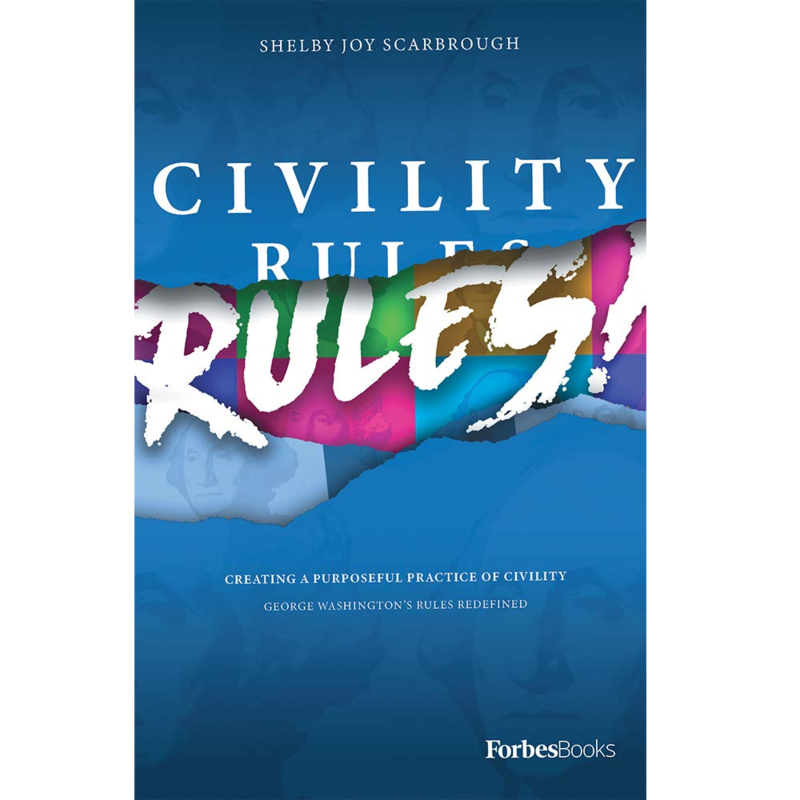 Listen
Soon we'll be gathering with friends, family, neighbors, and colleagues for holiday celebrations. We want to find joy in the holiday, but one conversation leads to another and soon people find themselves talking about triggering topics like what, or who, was on the ballot or other hot-button issues. Former International Protocol Officer Shelby Scarbrough knows how conversations can quickly escalate and soon you need to diffuse the situation, with the understanding that 'sometimes people cross the line'. She shares with us tips on how to take a civil approach to confrontation with friends, family, or neighbors as well as advice on how you can appreciate someone's passion and views and respect their perspective. Shelby began her career in the White House as a member of President Ronald Reagan's advance team, where she helped coordinate such landmark events as the Reagan-Gorbachev Moscow Summit.
Guest Links
Civility Rules! Creating A Purposeful Practice Of Civility
Buy
Trending Topics
Kathryn's wide range of guests are experts and influencers in their respective fields, offering valuable insights and information. Click the links below to view more episodes within the specific topic.
Related Episodes

Episode #1552

Natalie E. Norfus

Strategist, Podcast Host

"Top DEI (Diversity, Equity & Inclusion) Expert on Critics & Controversy"

Episode #1135

Sandy Rogers

Author & Managing Director FranklinCovey's Loyalty Practice

"Leading Loyalty: Cracking the Code to Customer Devotion"

Episode #1438

Deborah Grayson Riegel MSW

Author, Speaker

" Go To Help: 31 Strategies to Offer, Ask For, and Accept Help"