Teaching Inclusivity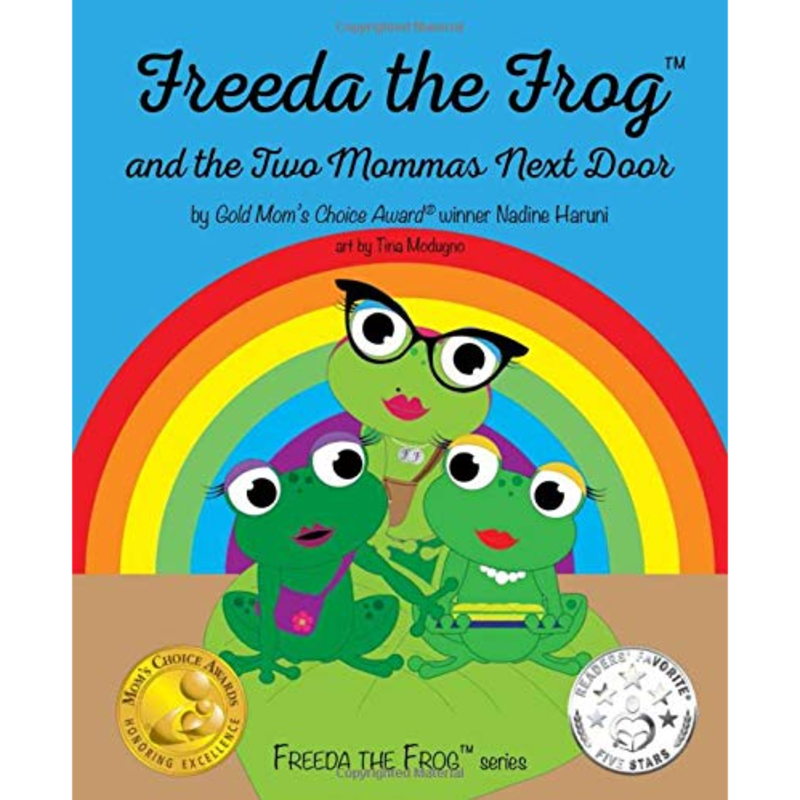 Listen
For toddlers, preschoolers and older kids too, the world of grown-ups is often confusing and sometimes scary. In her Freeda the Frog™ children's book series, author Nadine Haruni makes coping with various life challenges easier for little ones with the help of a momma frog, Freeda, and her three little tadpoles, Frannie, Frank and Jack. The Freeda the Frog™ series also serves as a tool to help parents, educators and school counselors open up conversations about difficult topics with children in an upbeat and non-scary way. Toward that goal, each book offers discussion questions at the end. The entire series has been leveled for schools to align with National Education Standards, and all five books have received Readers' Favorite 5-star reviews and Gold Mom's Choice Awards for excellence in the family-friendly picture book category.
Guest Links
Freeda The Frog™and The Two Mommas Next Door
Buy
Trending Topics
Kathryn's wide range of guests are experts and influencers in their respective fields, offering valuable insights and information. Click the links below to view more episodes within the specific topic.
Related Episodes

Episode #1442

Bukola Somide

Entrepreneur

""Somi" The Computer Scientist Doll"

Episode #1305

Darby Fox LCSW

Author & Child and Adolescent Family Therapist

"Rethinking Your Teenager: Shifting from Control and Conflict to Structure and Nurture to Raise Accountable Young Adults"

Episode #1443

Rebecca Rolland EdD

Author

"THE ART OF TALKING WITH CHILDREN The Simple Keys to Nurturing Kindness, Creativity and Confidence in Kids"