Poetry As Medicine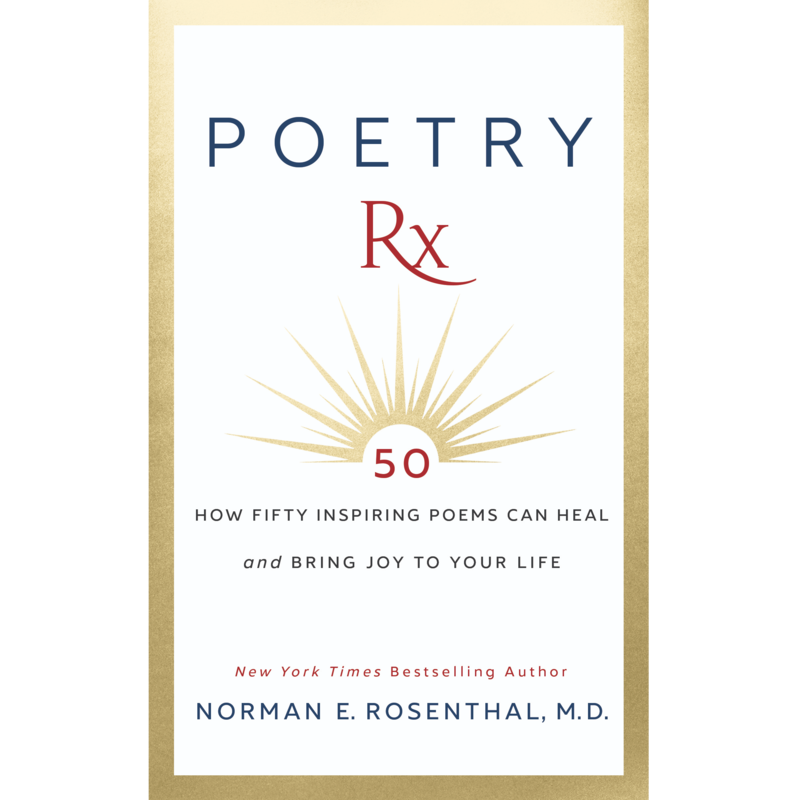 Listen
Imagine your therapist writing a prescription for "Do Not Go Gentle into That Good Night" by Dylan Thomas or "Hope is the thing with feathers" by Emily Dickinson or a Shakespeare sonnet — as well as prescribing an anxiety medication. Norman E. Rosenthal MD is that therapist! He was the psychiatrist who first described seasonal affective disorder and pioneered the use of light in its treatment during his twenty years at the National Institute of Mental Health. Dr. Rosenthal is the author of several books and currently maintains a private clinical and coaching practice in the Maryland suburbs of Washington, DC. His work has earned him national and international attention in the world of psychiatry and psychology, as well as in the media.
Guest Links
Poetry Rx: How 50 Inspiring Poems Can Heal and Bring Joy To Your Life
Buy
Trending Topics
Kathryn's wide range of guests are experts and influencers in their respective fields, offering valuable insights and information. Click the links below to view more episodes within the specific topic.
Related Episodes

Episode #1252

Dr. John Huber

Clinical Forensic Psychologist & Chairman for Mainstream Mental Health

"Mental Health During COVID-19"

Episode #1380

Val Walker MS

Author & Rehabilitation Consultant

"400 Friends and No One to Call: Breaking through Isolation and Building Community"

Episode #1132

Robert T. London MD

Psychiatrist & Author

"Find Freedom Fast: Short-Term Therapy That Works"