Two Feet In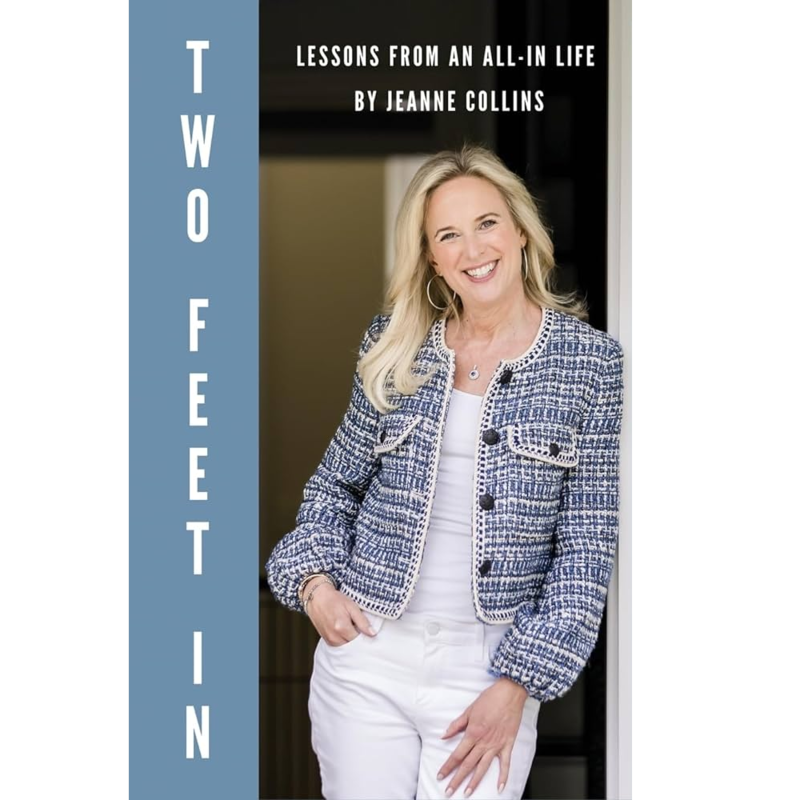 Listen
There's nothing wrong with looking at life as a metaphor, especially if it's a metaphor of building a house, from the foundation to the framing to the rooms inside. That's how Jeanne Collins was able to leave hardship and pain behind and build her own "house on a hill." She explains how laying a strong foundation by doing the work to address the pain of the past, building pillars to support yourself and putting up the right kind of walls can result in the reconstruction of your emotional wellness and connection in your life. She is an award-winning interior designer who left the corporate world behind to find her true self through design and internal reflection. She was the winner of the 2022 Luxe Magazine Red Award and was recently nominated as an HGTV Designer of the Year.
Jeanne Collins has also been featured in:

Guest Links
Two Feet In: Lessons from an All-In Life
Buy
Trending Topics
Kathryn's wide range of guests are experts and influencers in their respective fields, offering valuable insights and information. Click the links below to view more episodes within the specific topic.
Related Episodes

Episode #1177

Anita Sanchez PhD

Author, Speaker & Leadership Consultant

"The Four Sacred Gifts: Indigenous Wisdom for Modern Times."

Episode #1411

Norman E. Rosenthal MD

Author

"Poetry Rx: How 50 Inspiring Poems Can Heal and Bring Joy to Your Life"

Episode #902

Heather Lende

NYTimes Bestselling Author

"Find the Good: Unexpected Life Lessons from a Small-Town Obituary Writer"