Awakenings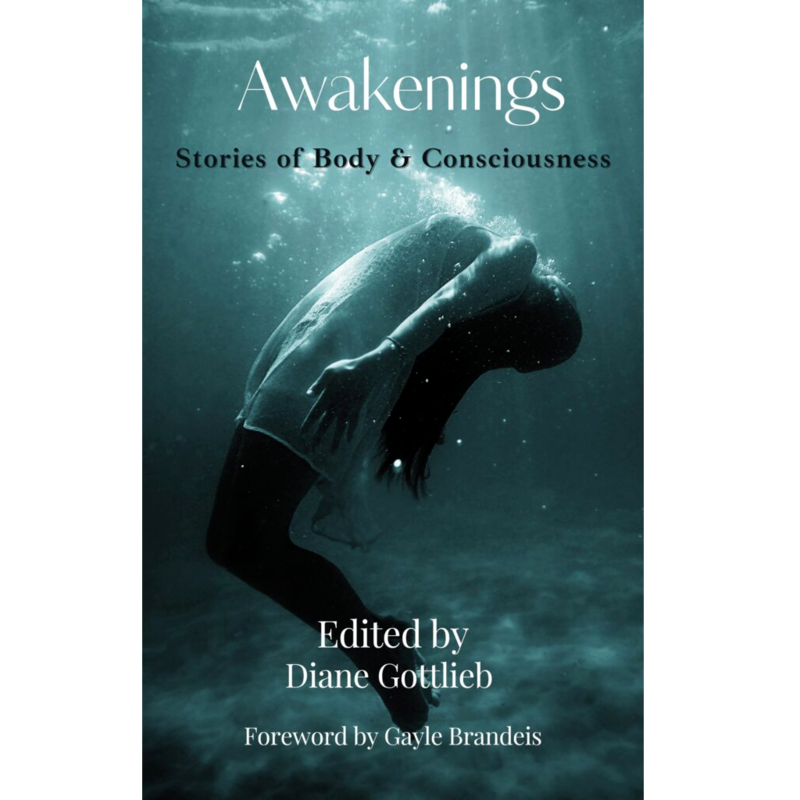 Listen
What happens when 49 authors sit down to craft their experiences of living in a body? Magic! Diane Gottlieb carefully curates a magical anthology of short essays, filled with trauma and triumph, pleasures and pain, challenges, resilience and growth. No matter where you turn in this tribute to the miracles, mishaps and mysteries of the body, you will be moved.A host of seasoned writers present a stunning array of diverse voices, journeys and literary forms. Awakenings will sometimes make you laugh, often make you cry, and will always spur a deep appreciation for the flesh and bones that carry us all through life. Gottlieb's writing appears in 2023 Best Microfiction, HuffPost, Chicago Review of Books, About Place Journal, and 100 Word Stories. She is the founder and author of Woman Pause, a newsletter dedicated to lifting the voices of women over 50.
Diane Gottlieb MSW has also been featured in:

Guest Links
Awakenings: Stories of Body and Consciousness
Buy
Trending Topics
Kathryn's wide range of guests are experts and influencers in their respective fields, offering valuable insights and information. Click the links below to view more episodes within the specific topic.
Related Episodes

Episode #1585

"It's Not Your Fault: The Subconscious Reasons We Self-Sabotage and How to Stop"

Episode #1222

Dr. JoAnne Silver Jones

Author & Professor Emeritus at Springfield College

"Headstrong: Surviving a Traumatic Brain Injury."

Episode #1546

"Finding the Words: Working Through Profound Loss with Hope and Purpose"