Toxic Relationship Recovery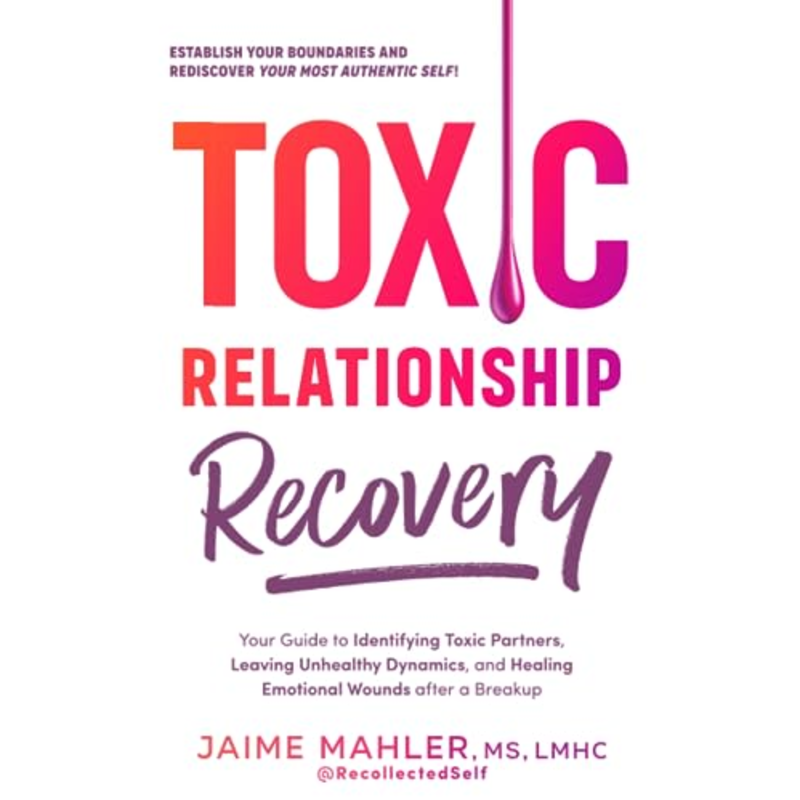 Listen
How do you know when you're in a toxic relationship? Identifying the signs that someone is manipulating you can give you back the clarity and stabilization you seek in relationships. Licensed therapist and trauma specialist Jaime Mahler offers step-by-step tips for spotting those red flags, peeling back the layers of trauma and pain to recultivate the relationship you have with yourself and moving forward with a healthy mindset. Mahler is known for her relationship therapy work on TikTok with millions of views and likes She was recently part of the Creators Summit on Mental Health Harvard Chan School, along with Carson Daly, and other health care advocates focusing on connecting social media influencers to improve mental health content. She is a mental health contributor for USA TODAY, NBC News, Bustle, Insider, Parade and more.
Jaime Mahler has also been featured in:



Guest Links
Toxic Relationship Recovery: A Step-by-Step Guide to Identifying Toxic Partners, Leaving Unhealthy Dynamics, and Healing Emotional Wounds after a Breakup
Buy
Trending Topics
Kathryn's wide range of guests are experts and influencers in their respective fields, offering valuable insights and information. Click the links below to view more episodes within the specific topic.
Related Episodes

Episode #1460

"Trauma: The Invisible Epidemic"

Episode #860

"Life Between Heaven and Earth: What You Didn't Know About the World Hereafter and How It Can Help You"

Episode #1427

Michael Scheeringa, MD

Author

"The Trouble With Trauma"