Heal Your Daughter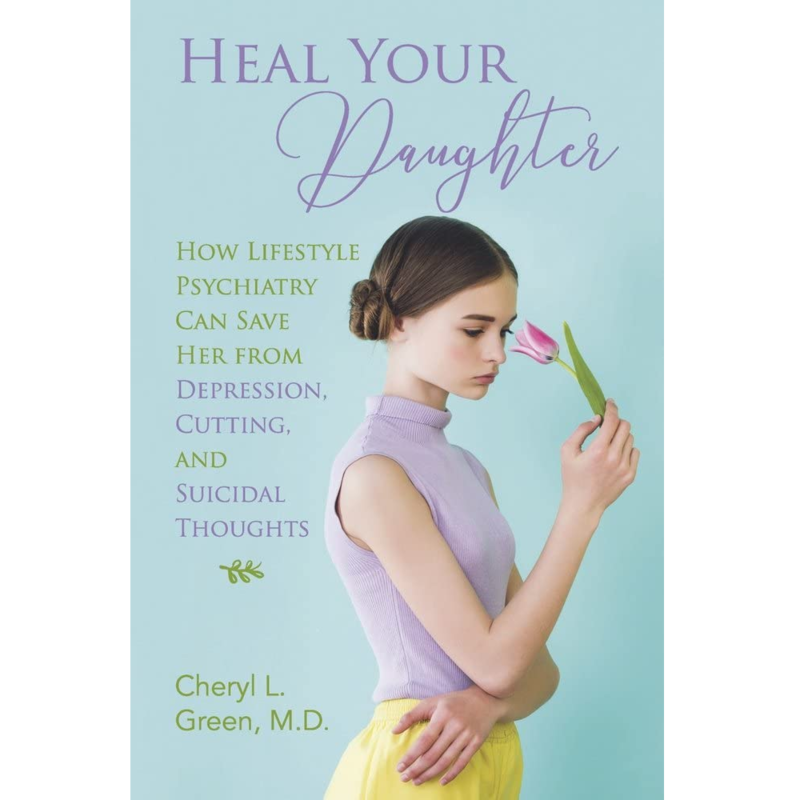 Listen
The statistics are jarring when discussing the current mental health crisis among teens: 30% of America's teenage girls have contemplated suicide in the past year; 24% had suicidal thoughts "with a plan," which meets the criteria for in-patient admission. Dr. Cheryl L. Green addresses the unique stress factors impacting teenage girls and gives parents or other caregivers six concrete ways to help their daughters develop health-promoting, depression-reversing habits. She begins by explaining the new field of lifestyle psychiatry, and provides state of the art, evidence-based information and guidance related to six lifestyle domains: nutrition, detoxification, exercise, sleep, emotional connectedness, and stress reduction. She is a board certified lifestyle psychiatrist based in Southern California and holds degrees from Harvard University, Princeton University and Stanford University School of Medicine.
Guest Links
Heal Your Daughter: How Lifestyle Psychiatry Can Save Her from Depression, Cutting, and Suicidal Thoughts
Buy
Trending Topics
Kathryn's wide range of guests are experts and influencers in their respective fields, offering valuable insights and information. Click the links below to view more episodes within the specific topic.
Related Episodes

Episode #1493

Dr. Melissa Goldberg Mintz

Author, PsyD

"Has Your Child Been Traumatized?: How to Know and What to Do to Promote Healing and Recovery"

Episode #1460

"Trauma: The Invisible Epidemic"

Episode #860

"Life Between Heaven and Earth: What You Didn't Know About the World Hereafter and How It Can Help You"