Chronic Hope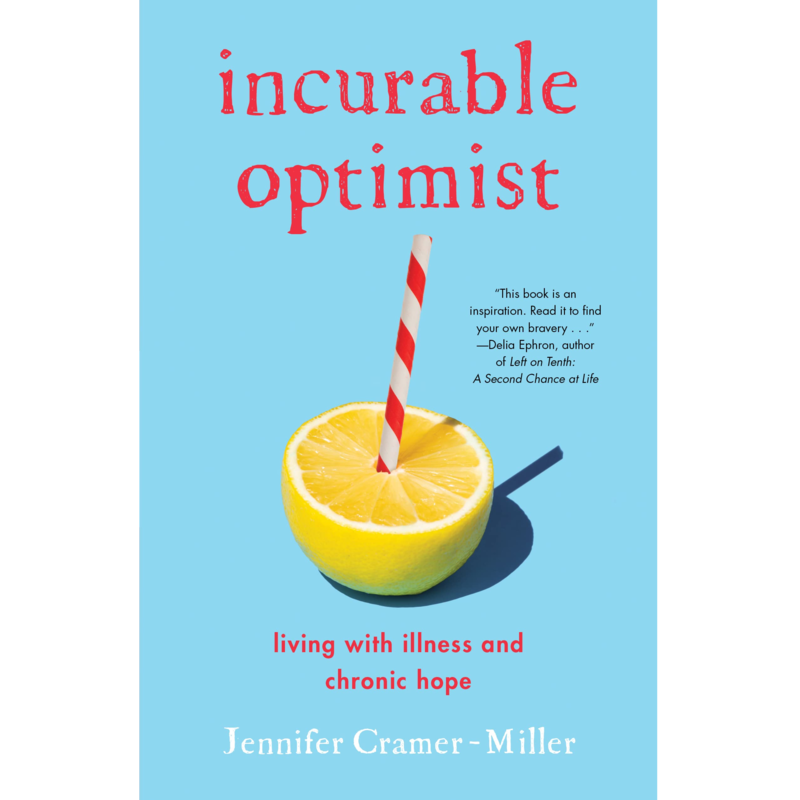 Listen
At twenty-two, Jennifer Cramer-Miller was thrilled with her new job, charming boyfriend, and Seattle apartment. Then she received a devastating autoimmune diagnosis—and suddenly, rather than planning for a bright future, she found herself soaking a hospital pillow with tears and grappling with words like "progressive" and "incurable." Her chances of survival hinged upon the expertise of doctors, the generosity of strangers, and the benevolence of loved ones. Spanning two-plus decades, she explores loss and acceptance, moving forward with uncertainty, and forging a path to joy. Four kidney transplants later, Cramer-Miller is here to shine a bright light on people helping people in difficult times with a story that will make you want to hug the humans you love. Her work is featured in Brevity Blog, The Sunlight Press, Grown & Flown, Mamalode, The Erma Bombeck Blog, The Kindness Blog, The Star Tribune and Minnesota Physician.
Guest Links
Incurable Optimist: Living with Illness and Chronic Hope
Buy
Trending Topics
Kathryn's wide range of guests are experts and influencers in their respective fields, offering valuable insights and information. Click the links below to view more episodes within the specific topic.
Related Episodes

Episode #1399

"Do You See What I See?"

Episode #1097

Michael Pipich MS, LMFT

American Psychiatric Association Collaborating Investigator

"Owning Bipolar: How Patients and Families Can Take Control of Bipolar Disorder"