A Boob's Life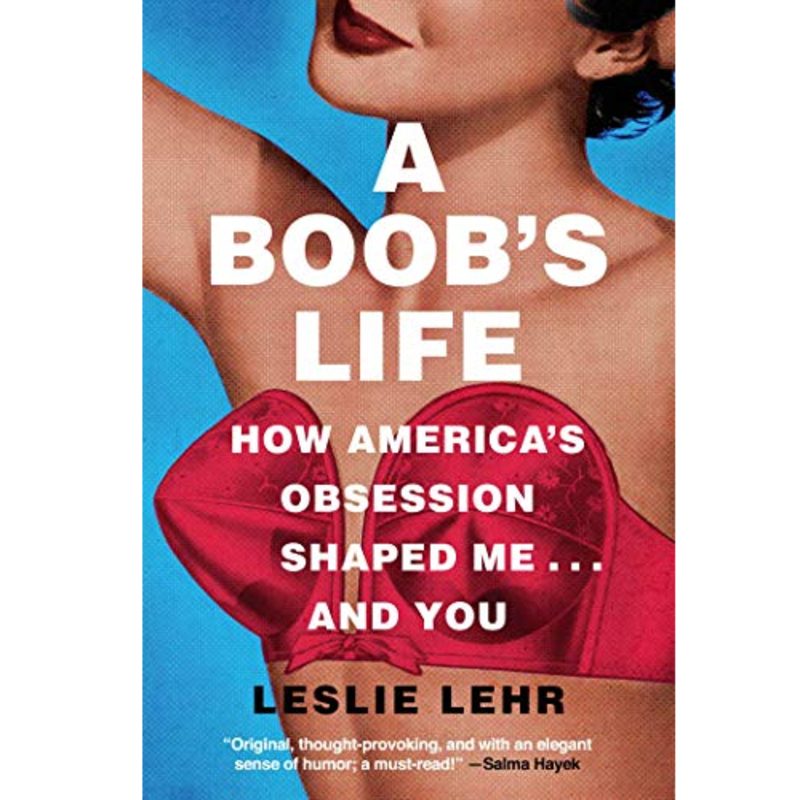 Listen
Leslie Lehr wants to talk about boobs. She's gone from size AA to DDDD and everything in between, from puberty to motherhood, enhancement to cancer, and beyond. And she's not alone - these are classic life stages for women today. She explores both the joys and hazards inherent to living in a woman's body. She deftly blends her personal narrative with national history, starting in the 1960s with the women's liberation movement and moving to the current feminist dialogue and what it means to be a woman. Her insightful and clever writing analyzes how America's obsession with the female form has affected her own life's journey and the psyche of all women today. Actress Salma Hayek is developing this critically acclaimed new memoir into a comedy series for HBO Max. Lehr's personal essays have been featured on Oprah and in the NY Times Modern Love column (narrated by Katie Couric on NPR), HuffPost, Yourtango and in anthologies including Mommy Wars.
Leslie Lehr has also been featured in:




Guest Links
A Boob's Life: How America's Obsession Shaped Me—and You
Buy
Trending Topics
Kathryn's wide range of guests are experts and influencers in their respective fields, offering valuable insights and information. Click the links below to view more episodes within the specific topic.
Related Episodes

Episode #1422

" P*nis Politics: A Memoir of Women, Men and Power"

Episode #1395

Florence Ann Romano

Author, Philanthropist

"Florence Ann Romano"

Episode #1232

Rebekah Bastian

Author, VP of Community & Culture, Zillow Group, and CEO, OwnTrail.com

"Blaze Your Own Trail: An Interactive Guide to Navigating Life with Confidence, Solidarity and Compassion."