The ICU Guide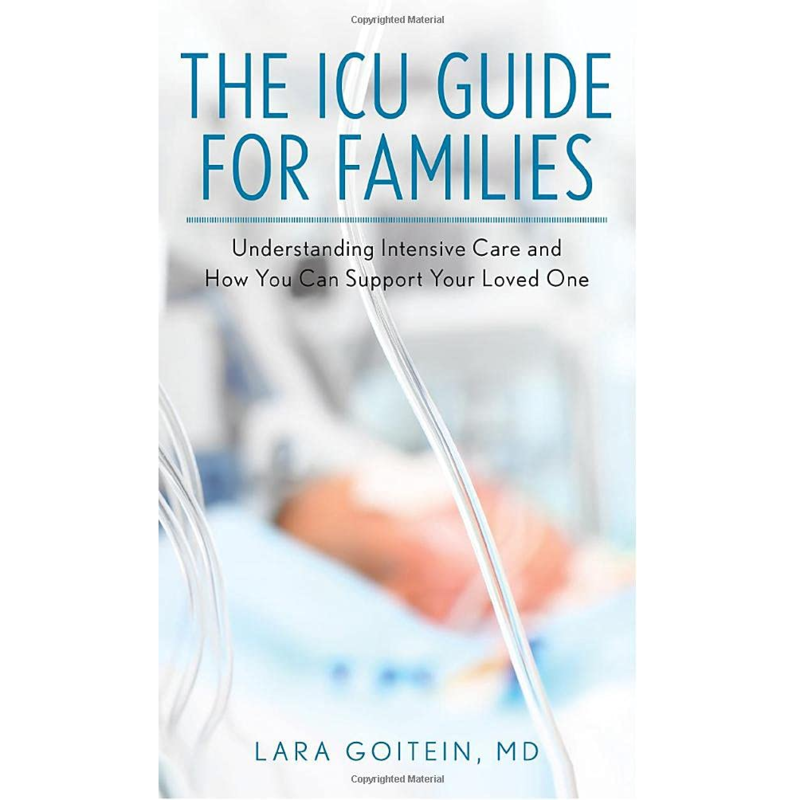 Listen
More than 5 million patients are admitted to ICUs in the U.S. annually. Unfortunately, COVID-19 has only increased these numbers. Almost all of us will be touched by the ICU at some point, directly or indirectly. When your loved one is in the ICU, it's not only possible to be an advocate for your loved one, it's essential. However, for almost everyone, the ICU is an alien and intimidating world, full of confusing equipment and terminology. Family members are in desperate need of explanations that busy nurses and doctors may not always have time to give. Lara Goitein MD, a Harvard trained physician specializing in intensive care and lung medicine, shares with us some valuable information to help us navigate this uncharted territory. Dt. Goitein is an editorial board member and frequent writer for the medical journal JAMA Internal Medicine, and also writes in the lay press, including the New York Review of Books.
Guest Links
The ICU Guide for Families: Understanding Intensive Care and How You Can Support Your Loved One
Buy
Trending Topics
Kathryn's wide range of guests are experts and influencers in their respective fields, offering valuable insights and information. Click the links below to view more episodes within the specific topic.
Related Episodes

Episode #1407

"LIVING IN COLOR: A Love Story, in Sickness and in Health"

Episode #1557

Mark Sullivan MD, PhD

Author

"The Right to Pain Relief and Other Deep Roots of the Opioid Epidemic"

Episode #1435

"Healthy You, Healthy Team, Healthy Company: How to Implement an Employee Wellness Program in Your Organization"