Teens and Anxiety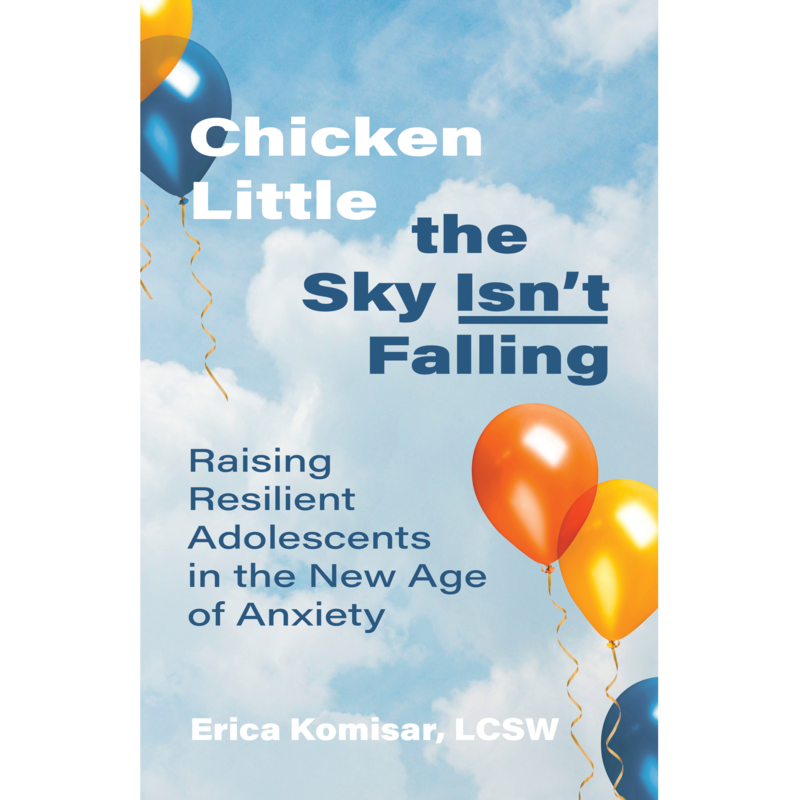 Listen
Adolescence is a notoriously complicated time for kids as well as their parents. In addition, the epidemic of mental health disorders in young people today has made today's parenting even more challenging. However, parents of adolescents can still have a profound impact on the health and well-being of their children. Parenting expert Erica Komisar examines the struggles many parents face as their children enter adolescence, such as anxiety, depression, ADHD, behavioral issues and addiction. Offering compassionate and practical advice, she helps readers learn how to prevent, recognize and address these mental health disorders in their children. Komisar, a clinical social worker, psychoanalyst and parent guidance expert, has been in private practice in NYC for over 30 years and is a frequent contributor to The Wall Street Journal, The NY Daily News,The Huffington Post and The Washington Post.
Erica Komisar LCSW has also been featured in:




Guest Links
Chicken Little the Sky Isn't Falling: Raising Resilient Adolescents in the New Age of Anxiety
Buy
Trending Topics
Kathryn's wide range of guests are experts and influencers in their respective fields, offering valuable insights and information. Click the links below to view more episodes within the specific topic.
Related Episodes

Episode #1460

"Trauma: The Invisible Epidemic"

Episode #1427

Michael Scheeringa, MD

Author

"The Trouble With Trauma"

Episode #1057

Laura Jean Baker MFA

Award-winning Author

"The Motherhood Affidavits: A Memoir"