Avoiding Divorce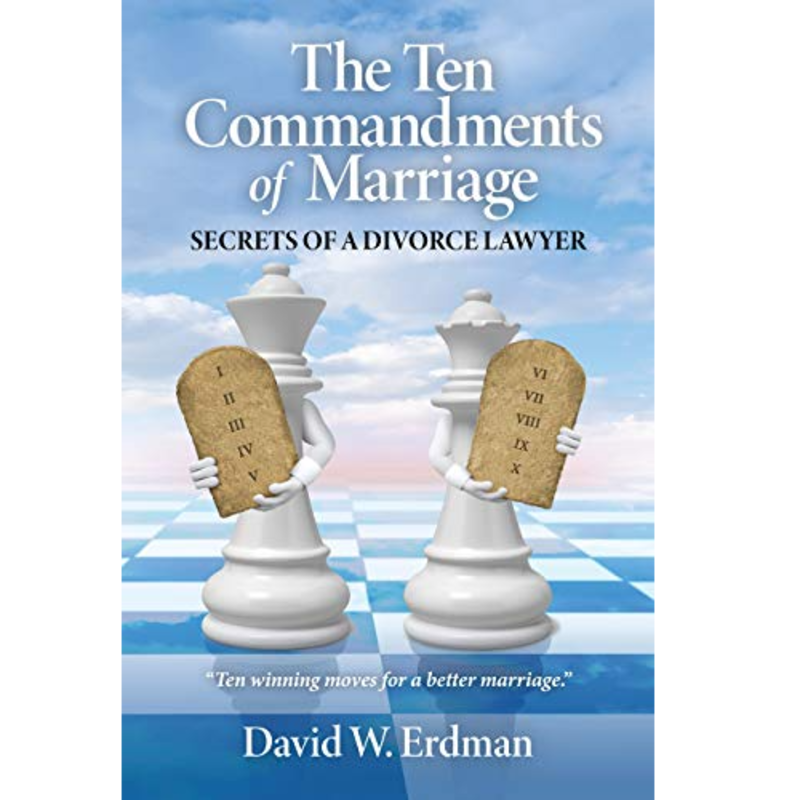 Listen
What kind of a divorce lawyer writes a book to encourage people not to get divorced? David Erdman JD has been consulted as a divorce lawyer in 5,000 marriages. He reveals marriage‑saving lessons learned from those clients that will make a positive difference for those who are married. Erdman's sensitive understanding of all points of view in a divorce — the spouse's and the child's — provides a unique outline to strengthen a great marriage or revive a troubled one. Happily married for more than thirty-five years, he has an engineering degree from Duke University and is a graduate of Georgetown University Law School. Erdman's goal is to help people, whether clients or audience members, to think strategically about how to improve their marriages.
Guest Links
The Ten Commandments of Marriage: Secrets of a Divorce Lawyer
Buy
Trending Topics
Kathryn's wide range of guests are experts and influencers in their respective fields, offering valuable insights and information. Click the links below to view more episodes within the specific topic.
Related Episodes

Episode #1270

Carol Hughes PhD

Author & LMFT

"Home Will Never Be the Same Again: A Guide for Adult Children of Gray Divorce"

Episode #1272

Carol Hughes PhD

Author & LMFT

"Home Will Never Be the Same Again: A Guide for Adult Children of Gray Divorce"