Divorce Explained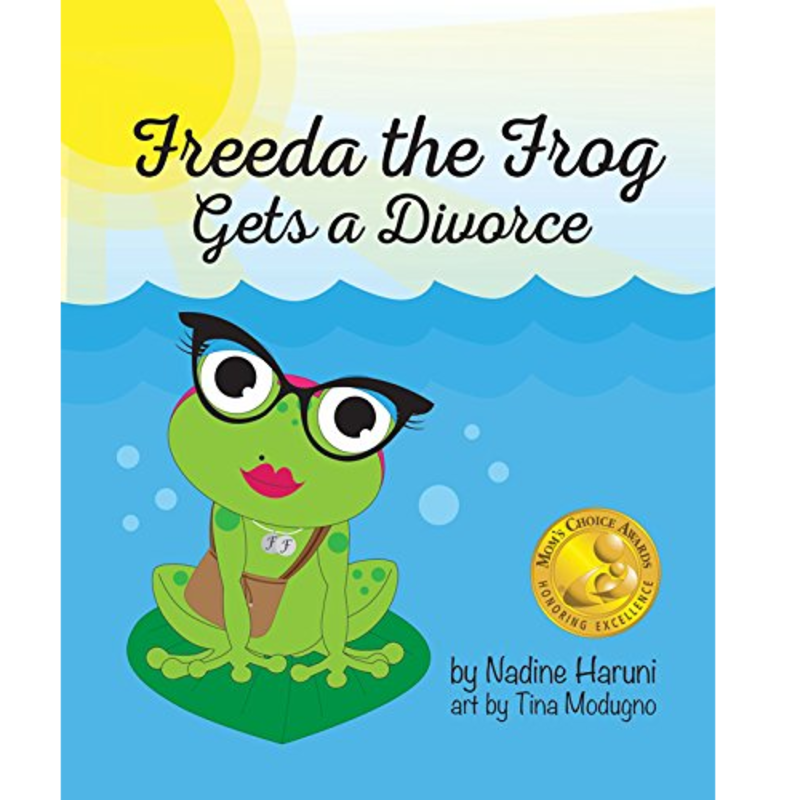 Listen
How do you explain to a child that Mom and Dad will no longer live together? Dealing with divorce can be very confusing and challenging for children. Nadine Haruni presents a story to assist families adjusting to a new family dynamic and the often overwhelming feelings that surround it. Owing to the fact that approximately 50% of marriages end in divorce, it is helpful to have a children's book that explains what divorce is in a simple way. It also engenders empathy in kids whose parents are not divorced to better understand what their friends are going through. In this first book of her Freeda the Frog series the story centers on young Frannie and Frank and their parents, Freeda and Fred, who inevitably go through a divorce. They learn that both parents will still love them even if they don't live together. The little tadpoles also discover that they are not alone and that tadpoles at school also have divorced parents. Haruni is an award-winning children's book author. Along with writing and parenting she is a practicing attorney and a certified yoga instructor.
Guest Links
Freeda the Frog Gets a Divorce
Buy
Trending Topics
Kathryn's wide range of guests are experts and influencers in their respective fields, offering valuable insights and information. Click the links below to view more episodes within the specific topic.
Related Episodes

Episode #1516

"Surviving the Holidays in a Dysfunctional Home: Message of hope from an abuse survivor and thriver"

Episode #1403

"CRASH: How I Became a Reluctant Caregiver"

Episode #1461

Dr. Alyson Nerenberg

Author, Psychologist

"No Perfect Love: Shattering the Illusions of Flawless Relationships"