Underwater Daughter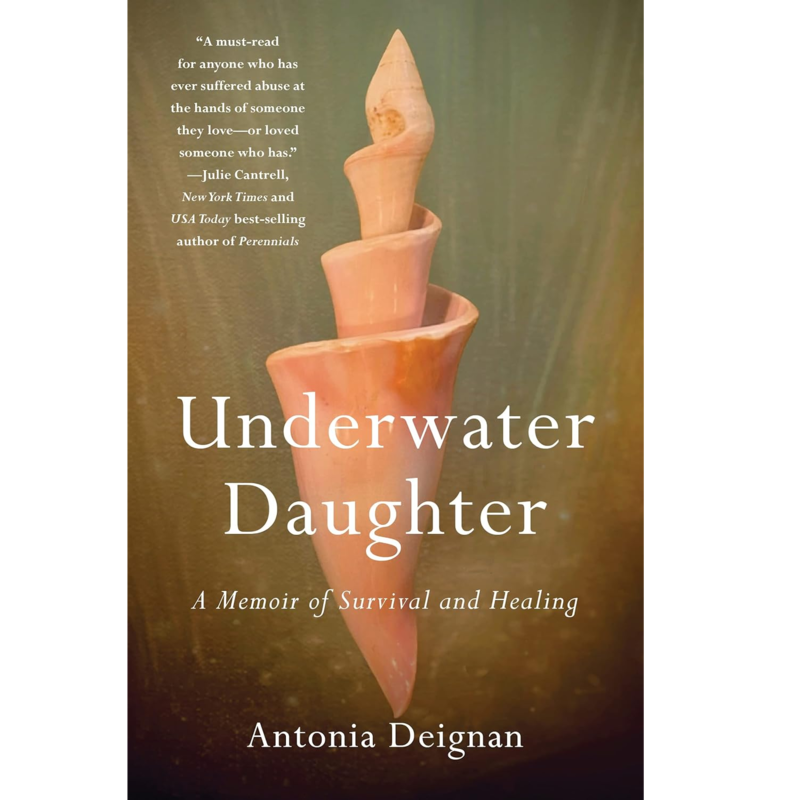 Listen
Antonia ("Tuni") Deignan spent most of her life using a whole host of coping mechanisms to avoid facing the trauma of her childhood, a sexually abusive father and a mother who seemed helpless to stop him. But when a bike accident rendered her immobile and dependent on narcotics at age of fifty-five, she finally sat down to unwind and understand the circus of her life; a journey that led her to a place of understanding, peace, and even joy. She tells the emotional story of how she grappled with her relationship with her parents, the aftermath of her rape, an eating disorder, drug and alcohol excesses, and shame as she came of age and began to build a life. In order to not lose her inner innocence, in order to protect herself, in order to believe in love, she began early on to create imaginary worlds into which she could escape—to use dreams to transport her away from her fears. She is a mother, a dancer and a writer. Her work has been published in print magazines and online.
Guest Links
Underwater Daughter: A Memoir of Surviving and Healing
Buy
Trending Topics
Kathryn's wide range of guests are experts and influencers in their respective fields, offering valuable insights and information. Click the links below to view more episodes within the specific topic.
Related Episodes

Episode #1576

"Crossing Fifty-One: Not Quite a Memoir"

Episode #1476

"In Our Blood"

Episode #1496

"Your Brain's Not Broken: Strategies for Navigating Your Emotions and Life with ADHD"