Workplace Rights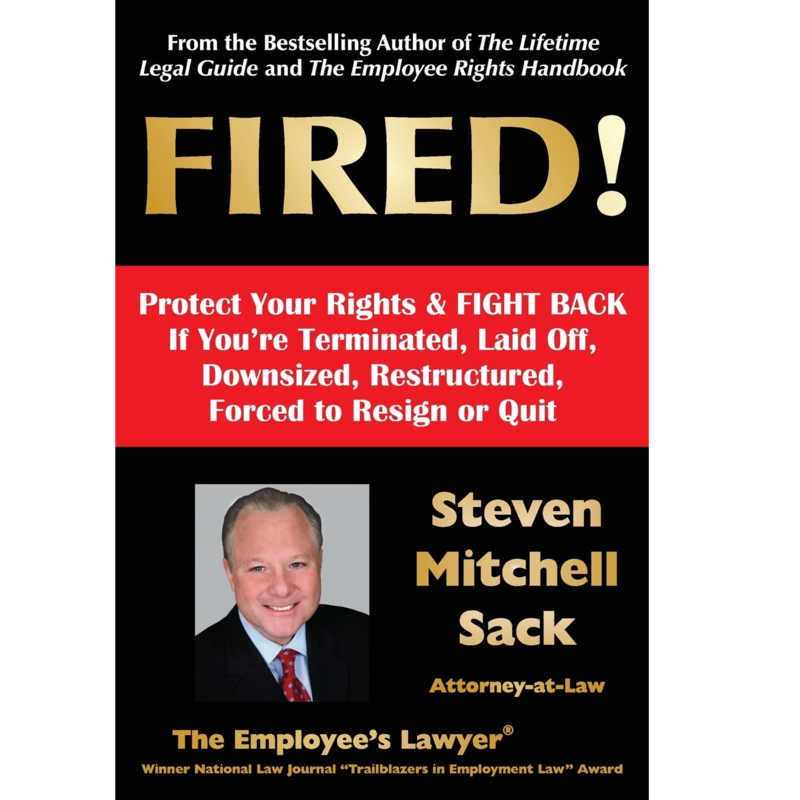 Listen
If you work for a living, you risk getting fired. But that doesn't mean you're helpless. Nationally known workplace attorney Steven Mitchell Sack has created a comprehensive guidebook for surviving a firing. With over 41 years experience, he gives you the information and power you need to fight back, cut a deal, stand up for your rights, and land firmly on your feet. In a clear language, he explains what to do, what to ask for and insist on, and how to protect your rights if you are let go or forced to resign, feel you have been unfairly or illegally fired, exploited in any way or quit. This valuable information can save you money and increase your termination benefits, and also save you time and aggravation so you can get on with your life. He is the best-selling author of 20 law books and has spent his 41+ year legal career defending people who have been exploited in the workplace.
Guest Links
FIRED!: Protect Your Rights & FIGHT BACK If You're Terminated, Laid Off, Downsized, Restructured, Forced to Resign or Quit
Buy
Trending Topics
Kathryn's wide range of guests are experts and influencers in their respective fields, offering valuable insights and information. Click the links below to view more episodes within the specific topic.
Related Episodes

Episode #1372

Leslie Ehm

Author and Business Coach

"Swagger: Unleash Everything You Are and Become What You Want"

Episode #1422

" P*nis Politics: A Memoir of Women, Men and Power"

Episode #1572

"THE M WORD: The Money Talk Every Family Needs to Have about Wealth and Their Financial Future"