Adapting With Technology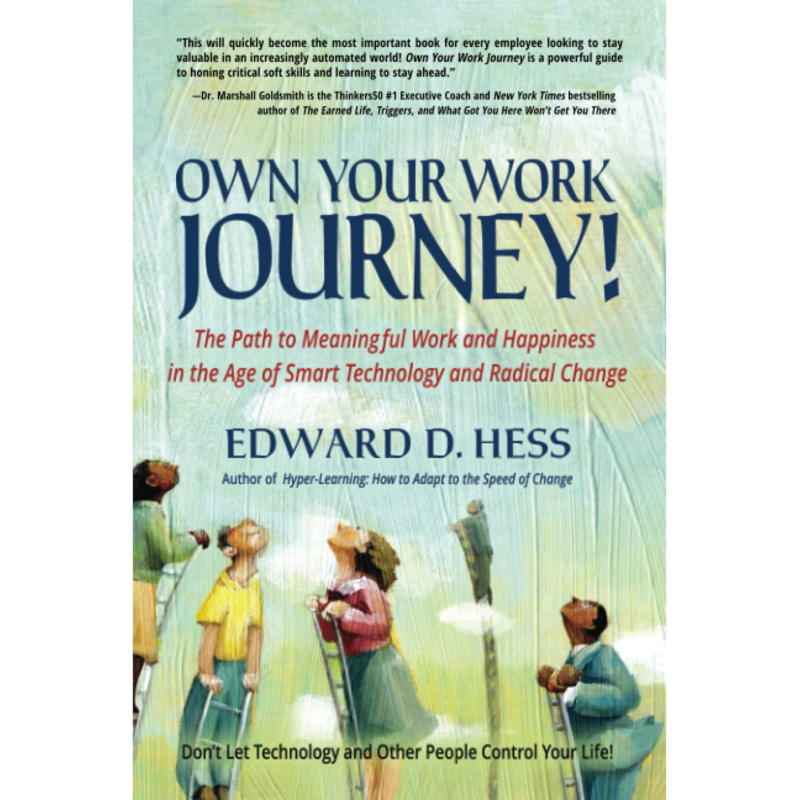 Listen
The Smart Technology Age will be an age of constant change that will require you to continually adapt and learn new skills to have good jobs. The best research from Oxford University predicts that between 25-47% of the U.S. workforce will be automated by the end of this decade. Edward D. Hess, Professor Emeritus of Business Administration, Darden School of Business argues that today's workers need to be highly adaptive at excelling at learning, unlearning, and relearning at the speed of change. This requires you to "Own Your Work Journey" and to "Take Ownership of You" by striving every day to become your best self by taking ownership of your ego, mind, body, emotions, words, and behaviors. The goal will be to optimize your thinking, listening and collaboration with others in ways that will differentiate you from smart technology and robots. His book "Smart Growth"was named a Top 25 business book in 2010 by Inc. Magazine and was awarded the Wachovia Award for Research Excellence.
Guest Links
OWN YOUR WORK JOURNEY!: The Path to Meaningful Work and Happiness in the Age of Smart Technology and Radical Change
Buy
Trending Topics
Kathryn's wide range of guests are experts and influencers in their respective fields, offering valuable insights and information. Click the links below to view more episodes within the specific topic.
Related Episodes

Episode #1174

Dr. Amy Serin

Author & Neuropsychologist

"The Stress Switch: The Truth About Stress and How to Short-Circuit It."

Episode #1559

Alexandra Kharazi MD

Author

"The Heart of Fear: A Surgeon's Collection of Stories on Adversity, Passion and Perseverance"

Episode #1277

Christopher Coake

Author & Associate Professor of English, University of Nevada

"You Would Have Told Me Not To: Stories"