So Happy Together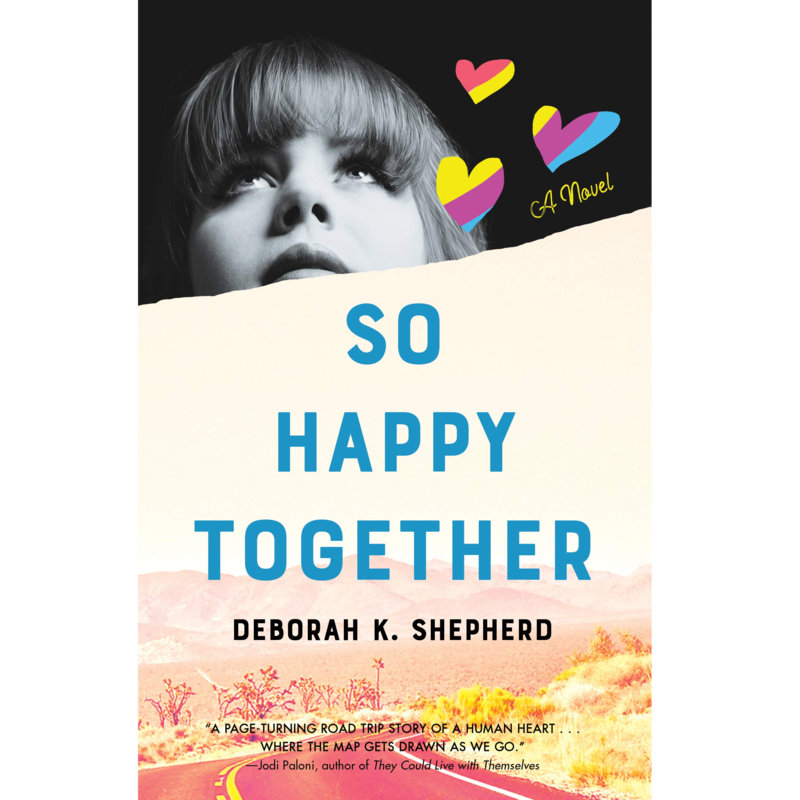 Listen
As her stultifying marriage is unraveling, and in the midst of mourning the loss of her creative self, Caro Tanner has a nightmare about Peter, an old love whom she hasn't seen in twenty years. She takes this as a sign he still needs her. With her three children safely off to summer camp, Caro embarks on a pre-Facebook, pre-cell phone road trip to recapture who she once was and what she thinks she once had. Set in the rock 'n roll '60s of Tucson, Arizona—when Caro and Peter were kooky, colorful, and inseparable drama students—and in the suburban '80s, when Caro's creative spark has been quenched to serve the needs of her husband and children, Author Deborah K. Shepherd explores the conundrum of love and physical attraction, creativity and family responsibilities, and what happens when they are out of sync. She was the director of a domestic violence program in central Maine. Her essays have been published by Herstry, Persimmon Tree, Women on Writing, and Women Writers, Women's Books.
Guest Links
So Happy Together: A Novel
Buy
Trending Topics
Kathryn's wide range of guests are experts and influencers in their respective fields, offering valuable insights and information. Click the links below to view more episodes within the specific topic.
Related Episodes

Episode #1025

Samuel Harrington MD

Author

"At Peace: Choosing a Good Death After a Long Life"

Episode #1479

"Love, Life & Lucille: Lessons Learned from a Centenarian"

Episode #1414

Allana Pratt

Author, Speaker

"From Heartbreak to HeartMates: Discovering Lockdown Love "