Daddy's Girl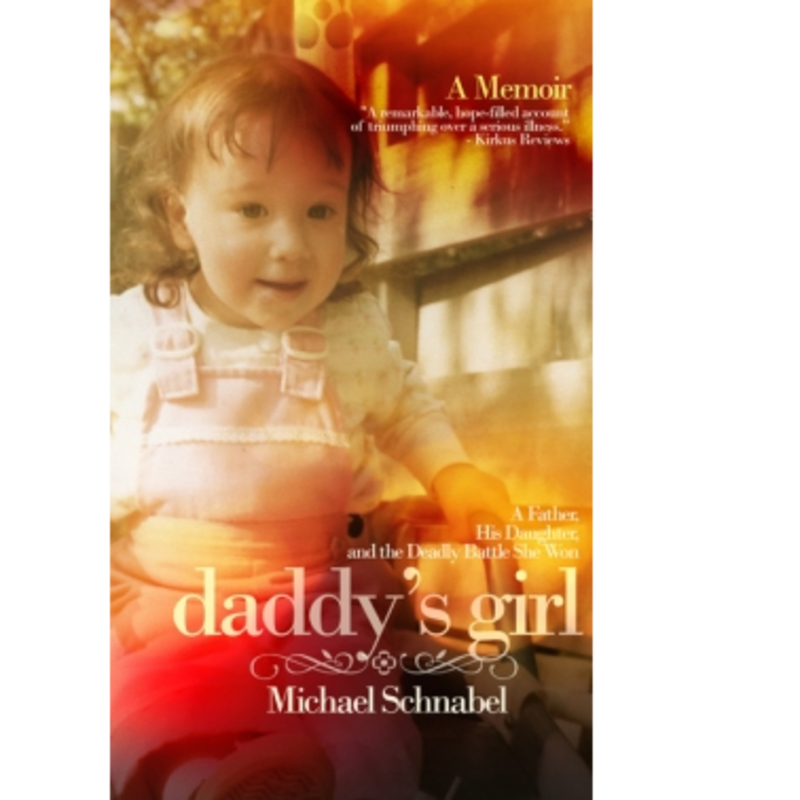 Listen
In each person's life there are events that forever change their course. Twenty-seven year old Stephanie experienced two of these events in fourteen days; the birth of her only child and discovery that she has an 8 percent chance of living. She is haunted by the thought that this baby will only know her through pictures, until she makes that thought her motivation to survive. Michael Schnabel, Stephanie's father, tells the story of survival and how three generations of a family respond to crisis. Stephanie's courage is fueled by her son's deep brown eyes and unconditional love. Her faith comes from the belief that something greater than us provides what we need, when we need it. A graduate of Northern State University, Schnabel developed his passion for writing and storytelling during his thirty-year career at Bristol-Myers Squibb.
Guest Links
Daddy's Girl: A Father, His Daughter, and the Deadly Battle She Won
Buy
Trending Topics
Kathryn's wide range of guests are experts and influencers in their respective fields, offering valuable insights and information. Click the links below to view more episodes within the specific topic.
Related Episodes

Episode #1049

Tim Hague Sr.

The Amazing Race Canada Inaugural Season Winner

"Perseverance: The Seven Skills You Need to Survive, Thrive and Accomplish More Than You Ever Imagined"

Episode #1483

"A Place Called Home; A Memoir"

Episode #1529

Wendy Willis Baldwin

Author

"The Sisters We Were"