Answers to Anorexia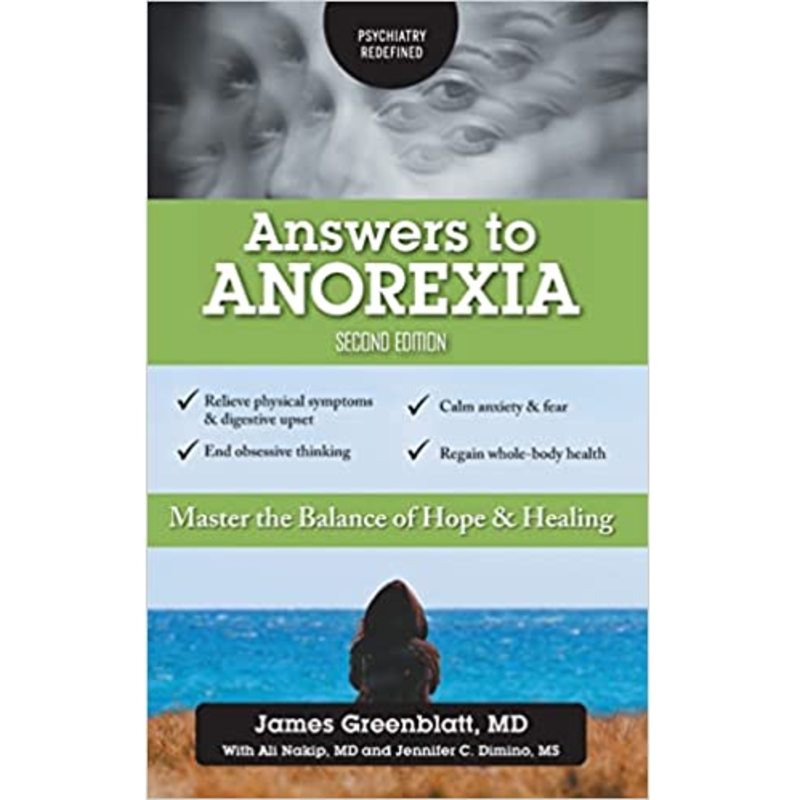 Listen
Anorexia nervosa is a serious and potentially life-threatening disorder characterized by an intense fear of gaining weight, dangerous weight loss, and distorted body image. Vitamin and mineral deficiencies have rarely been studied in anorexia patients, despite the severe weight loss from self-starvation that is characteristic of anorexia and other eating disorders. According to Dr. James Greenblatt, the one thread linking every single eating disorder is nutrition. Or, more accurately, malnutrition. Anorexia is a biological illness fundamentally sustained by starvation and malnutrition, whether self-imposed or the product of genetic, psychosocial, or environmental circumstances. Greenblatt consolidates research on the role of nutrition and nutritional deficiencies in anorexia that, at present, is poorly integrated in clinical practice. With over 30 years of practice and research, he is the founder of Psychiatry Redefined, an educational platform dedicated to the transformation of psychiatry.
Guest Links
Answers to Anorexia: Master the Balance of Hope & Healing
Buy
Trending Topics
Kathryn's wide range of guests are experts and influencers in their respective fields, offering valuable insights and information. Click the links below to view more episodes within the specific topic.
Related Episodes

Episode #1399

"Do You See What I See?"

Episode #1239

Robyn Cruze MA

Author & Certified Coach

"Making Peace with Your Plate: Eating Disorder Recovery"

Episode #1064

Steven Gundry MD

Doctor and New York Times Bestselling Author

"The Plant Paradox Cookbook: 100 Delicious Recipes to Help You Lose Weight, Heal Your Gut, and Live Lectin-Free"