The Credibility Complex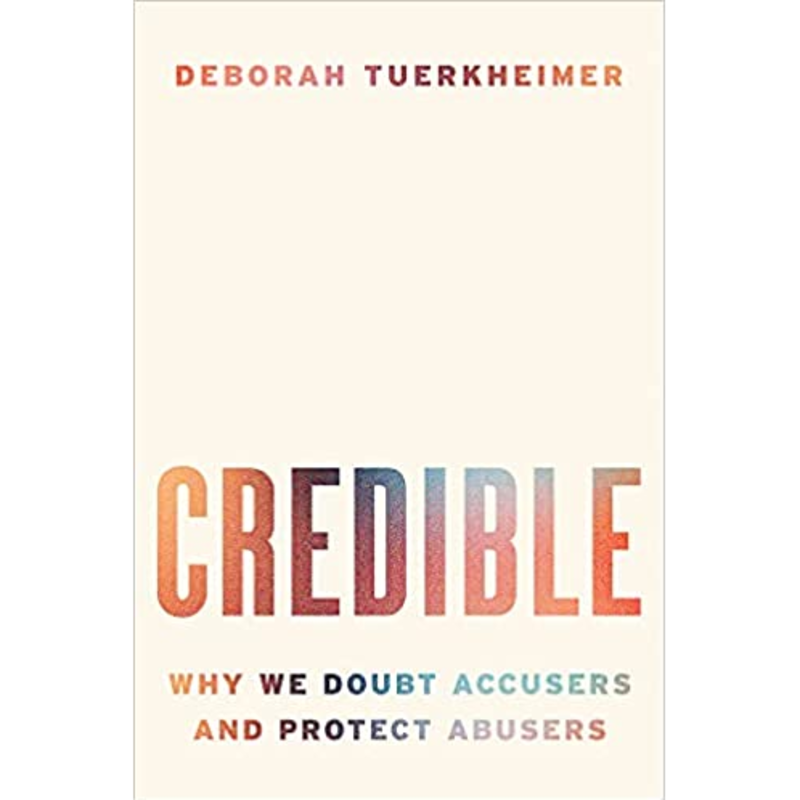 Listen
We are all shaped by what Deborah Tuerkheimer, calls the credibility complex—forces that make us prone to credibility discounting of accusers, especially society's most vulnerable and marginalized women and credibility boosting of the accused, most noticeably men of status and privilege. People who routinely mete out these discounts and boosts include police officers, prosecutors, school officials, workplace personnel, friends, roommates, parents and the law itself. Tuerkheimer explores restorative justice's pros and cons and what it means to be vindicated within and outside the criminal justice system. She offers solutions for dismantling the credibility complex, showing how we can remake law and culture so that trust blame and care are no longer meted out along axes of power. Tuerkheimer, AB Harvard and JD Yale, is a professor at the Northwestern Pritzker School of Law and has served for five years as an Assistant District Attorney in the New York County District Attorney's Office, specializing in domestic violence and child abuse prosecution.
Guest Links
Credible: Why We Doubt Accusers and Protect Abusers
Buy
Trending Topics
Kathryn's wide range of guests are experts and influencers in their respective fields, offering valuable insights and information. Click the links below to view more episodes within the specific topic.
Related Episodes

Episode #1422

" P*nis Politics: A Memoir of Women, Men and Power"

Episode #1395

Florence Ann Romano

Author, Philanthropist

"Florence Ann Romano"

Episode #1232

Rebekah Bastian

Author, VP of Community & Culture, Zillow Group, and CEO, OwnTrail.com

"Blaze Your Own Trail: An Interactive Guide to Navigating Life with Confidence, Solidarity and Compassion."