Disability Rights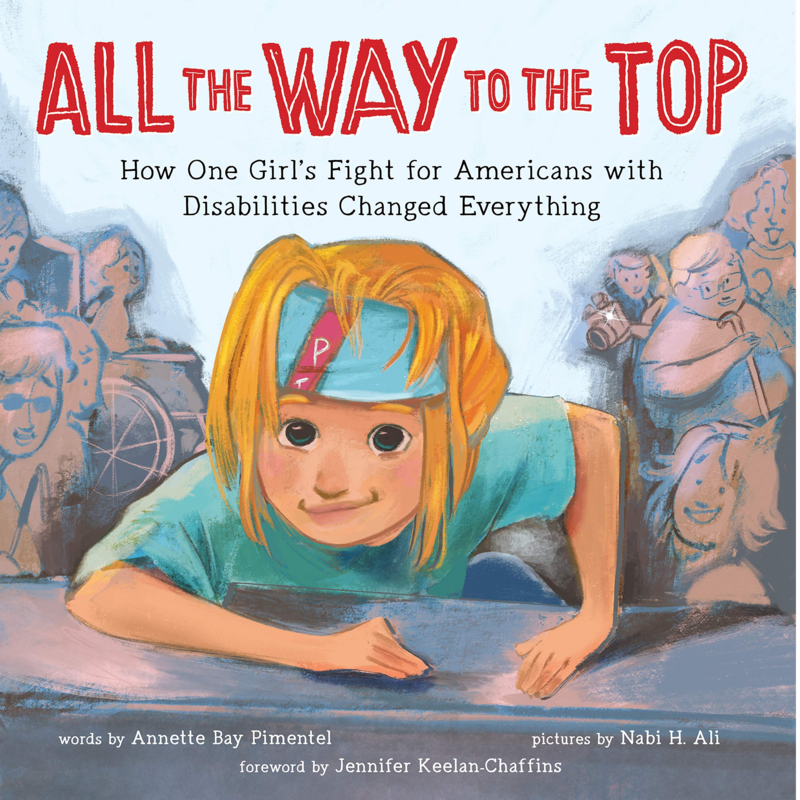 Listen
As a young girl in the early 80s, Jennifer Keelan-Chaffins, diagnosed with cerebral palsy two years after she was born, realized that she wasn't treated equally compared to her able-bodied peers and friends. She was stopped by the lack of ramps to buildings at school, not allowed to eat lunch with her friends and shunned by her peers. Eager to prove that she can do anything everyone else can, Jennifer joined the disability rights movement and participated in her first protest when she was six years old. The deeply affecting image of Jennifer crawling up the steps of the Capitol went viral and is widely believed to have helped pressure Congress into passing the Americans with Disabilities Act. Winner of the Carter G Woodson Award, Annette Bay Pimentel's new picture book chronicles the life of Jennifer Keelan-Chaffins and her determination to fight for disability rights.
Guest Links
All the Way to the Top: How One Girl's Fight for Americans with Disabilities Changed Everything
Buy
Trending Topics
Kathryn's wide range of guests are experts and influencers in their respective fields, offering valuable insights and information. Click the links below to view more episodes within the specific topic.
Related Episodes

Episode #1422

" P*nis Politics: A Memoir of Women, Men and Power"

Episode #1578

"Take Charge: The Skills That Drive Professional Success"

Episode #1395

Florence Ann Romano

Author, Philanthropist

"Florence Ann Romano"