African American Deaths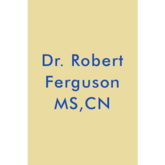 Listen
An alarming reality is beginning to emerge from data collected by the CDC as COVID-19 infiltrates communities across America. African Americans are becoming infected and dying from COVID-19 at rates that shadow those of the rest of the population. A Washington Post analysis of data shows a rate of infection among African Americans in counties that are majority black that is 3x higher than counties that are majority white and a death rate that is 6x higher. Robert Ferguson discusses what the African American community can do to improve their health now and in the long run. For more than 20 years he's helped thousands lose weight and improve overall health with the Diet Free Life methodology. Ferguson works closely with Fortune 500 companies as well as celebrities including Chaka Khan, Toni Braxton and Ricki Lake.
Guest Links
African Americans and COVID-19
Learn
Trending Topics
Kathryn's wide range of guests are experts and influencers in their respective fields, offering valuable insights and information. Click the links below to view more episodes within the specific topic.
Related Episodes

Episode #1117

Laura Holmes Haddad

Author & Breast Cancer Survivor

"This is Cancer: Everything You Need to Know, From the Waiting Room to the Bedroom."

Episode #1307

Reid Forgrave

Author & Journalist

"Love, Zac: Small-Town Football and the Life and Death of an American Boy"

Episode #994

Laura Holmes Haddad

Author & Breast Cancer Survivor

"This is Cancer: Everything You Need to Know, From the Waiting Room to the Bedroom"