Child Abuse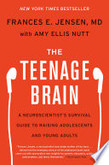 Listen
Kathryn interviews Steve Simpson, author of "Teenage and Young Adult Survival Handbook". Passionate about educating and inspiring children to become champions of their own destiny, Simpson is one of the nation's leading award winning child advocates on suicide, runaway, and abuse prevention. The characters he creates in his young adult fiction novels deal with many of these problems children face today. He has appeared on Montel Williams, Ricki Lake, Maury Povich, and NBC News.
Guest Links
Teenage and Young Adult Survival Handbook
Buy
Trending Topics
Kathryn's wide range of guests are experts and influencers in their respective fields, offering valuable insights and information. Click the links below to view more episodes within the specific topic.
Related Episodes

Episode #622

"Both Sides Now: A True Story of Love, Loss and Bold Living"

Episode #1019

Rachel Hershenberg PhD

Licensed Clinical Psychologist

"Activating Happiness: A Jump-Start Guide to Overcoming Low Motivation, Depression, or Just Feeling Stuck"

Episode #202

"Shock Therapy for the American Health Care System: Why Comprehensive Reform is Needed"