Unearthed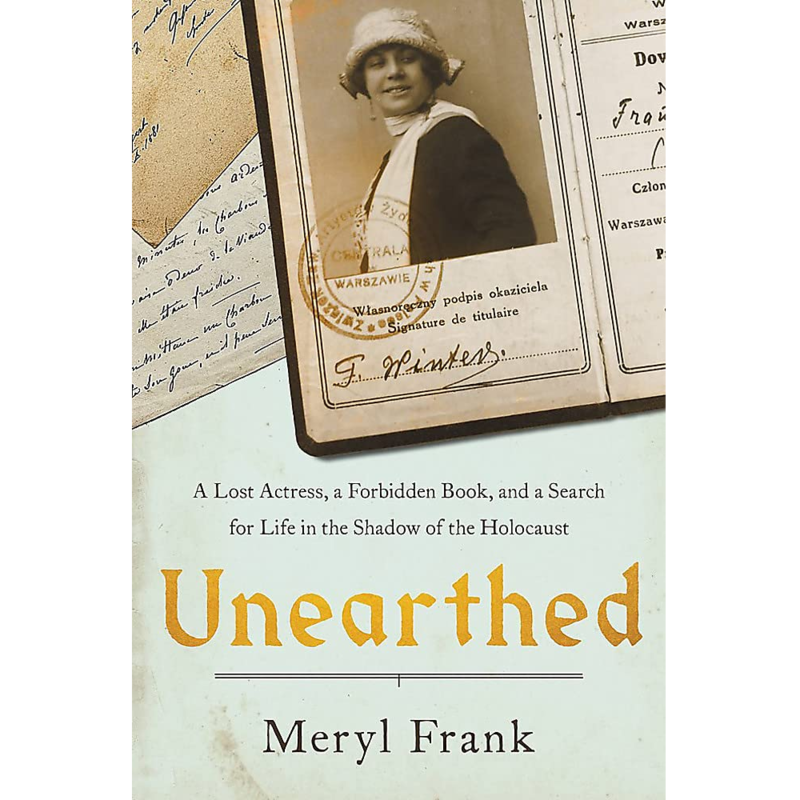 Listen
As a child, Meryl Frank was the chosen inheritor of family remembrance. Her aunt Mollie insisted that Meryl never forget who they were, where they came from and the hate that nearly destroyed them. Over long afternoons, Mollie told Meryl about the city, the theater and Meryl's cousin, the radiant Franya Winter who was the leading light of Vilna's Yiddish theater. Yet there was one thing her aunt Mollie would never tell Meryl: how Franya died. Before Mollie passed away, she gave Meryl a Yiddish book containing the terrible answer, but forbade her to read it. For years she obeyed. But eventually, during Meryl's search for Franya, she discovered the shocking truth. Frank is an international champion of women's leadership and human rights. She was appointed Ambassador to the United Nations Commission on the Status of Women by President Barak Obama in 2009, and in 2012 was selected as one of "The Most Influential Jews in the World".
Guest Links
Unearthed: A Lost Actress, a Forbidden Book, and a Search for Life in the Shadow of the Holocaust
Buy
Trending Topics
Kathryn's wide range of guests are experts and influencers in their respective fields, offering valuable insights and information. Click the links below to view more episodes within the specific topic.
Related Episodes

Episode #1483

"A Place Called Home; A Memoir"

Episode #1529

Wendy Willis Baldwin

Author

"The Sisters We Were"

Episode #1096

Sherry Cormier PhD

Psychologist

"Sweet Sorrow: Finding Enduring Wholeness After Loss and Grief"