Showing Up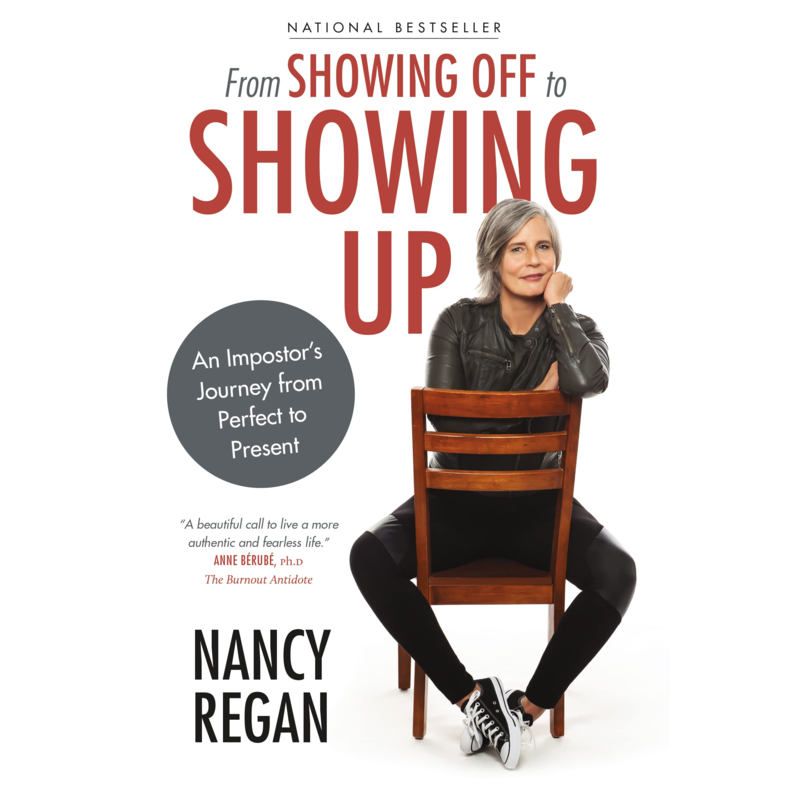 Listen
In her first book, the former television broadcaster, Nancy Regan, gives us a behind-the-scenes account of her experience hosting a newsmagazine with a daily audience of over a quarter million—and interviewing some of the biggest celebrities in the world—all while studiously concealing fear, insecurity, and self-doubt. With remarkable candor, Regan describes how she created the illusion of having it all together because she didn't want anyone to know how close she was to falling apart. Featuring soulful lessons from her conversations with such luminaries as Oprah and bestselling author Elizabeth Gilbert (Eat Pray Love) and serving up some of her favorite practices for staying grounded in presence, she shares with us a powerful roadmap for living a more authentic life. She was the highly rated host of CTV's Atlantic's Live at 5 for fifteen years and as an actor, appeared in tv and film productions such as Haven, Trailer Park Boys, and Reversible Errors.
Guest Links
From Showing Off to Showing Up: An Impostor's Journey from Perfect to Present
Buy
Trending Topics
Kathryn's wide range of guests are experts and influencers in their respective fields, offering valuable insights and information. Click the links below to view more episodes within the specific topic.
Related Episodes

Episode #1087

Hanna Jaff Bosdet

Humanitarian & Netflix Series Star

"Made in Mexico"

Episode #1101

Matthew Luhn

Award-winning Pixar Artist & Storyteller

"The Best Story Wins: How to Leverage Hollywood Storytelling in Business and Beyond"

Episode #1422

" P*nis Politics: A Memoir of Women, Men and Power"