If Anything Happens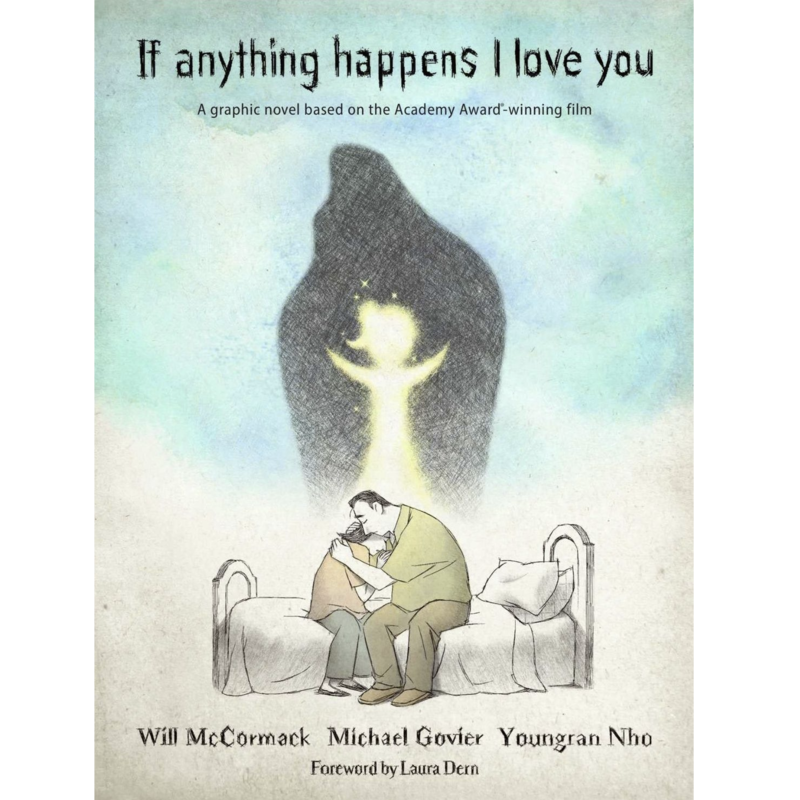 Listen
School-shooting drills have become as ubiquitous as fire drills; children today don't know of a time when they weren't a part of their safety routine. But what is not as routine is discussing the emotions and trauma that linger long after an actual school shooting occurs. Authors Michael Govier and Will McCormack offer a story of a family struggling with loss as a permission slip to react to grief, as well as an opening to conversation. Based on the Academy Award-winning short film of the same name, it is uniquely told from the perspective of Rose, a 12-year-old victim of a school shooting, as she guides readers through her story. She visits scenes from her childhood, her school days, and her last moments of life, all the while watching over her parents as they struggle to process her untimely passing. Govier who has been featured in the LA Times is an author, director, screenwriter, actor, playwright and producer.
Michael Govier has also been featured in:

Guest Links
If Anything Happens I Love You
Buy
Trending Topics
Kathryn's wide range of guests are experts and influencers in their respective fields, offering valuable insights and information. Click the links below to view more episodes within the specific topic.
Related Episodes

Episode #1483

"A Place Called Home; A Memoir"

Episode #1529

Wendy Willis Baldwin

Author

"The Sisters We Were"

Episode #1096

Sherry Cormier PhD

Psychologist

"Sweet Sorrow: Finding Enduring Wholeness After Loss and Grief"