A New Way To Negotiate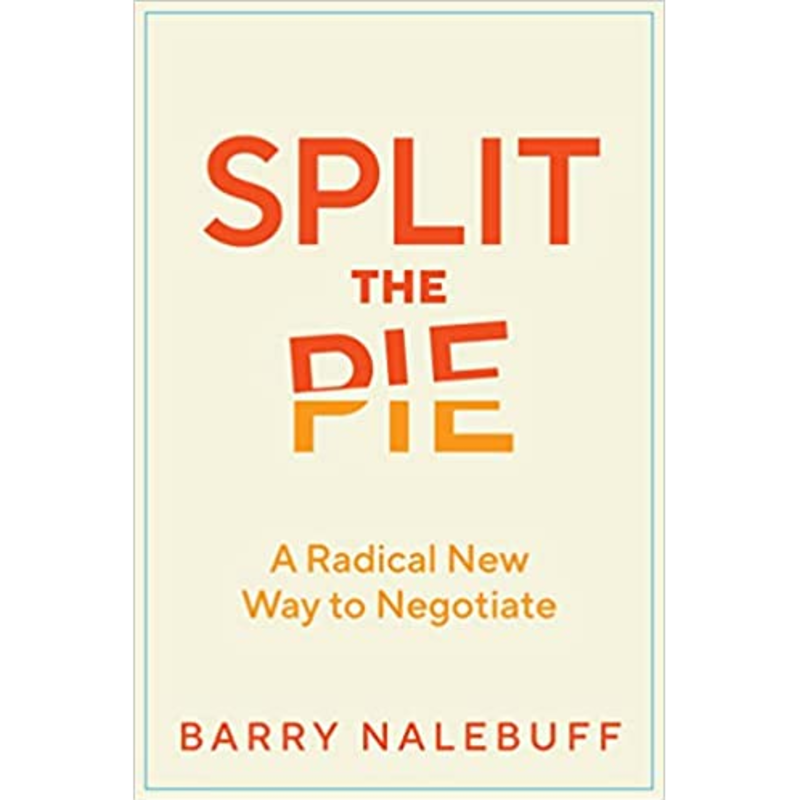 Listen
Negotiation is stressful. It can bring out the worst in people. Wouldn't it be better if there were a principled way to negotiate? Wouldn't it be even better if there were a way to treat people fairly and get treated fairly in a negotiation? Barry Nalebuff does just that via a simple, practical method that reveals the true power of the players and what they bring to the table. He offers a theory-based and field-tested approach to negotiation illustrated with examples and in-depth case studies. The pie framework also works for everyday negotiations. You'll learn how to deploy pie logic to determine truly equitable solutions, and employ empathy to expand the pie and sell your solution. Nalebuff is the Milton Steinbach Professor at Yale School of Management where he has taught for over thirty years. His ventures include Honest Tea, Kombrewcha, and Choose Health.
Guest Links
Split the Pie: A Radical New Way to Negotiate
Buy
Trending Topics
Kathryn's wide range of guests are experts and influencers in their respective fields, offering valuable insights and information. Click the links below to view more episodes within the specific topic.
Related Episodes

Episode #1388

J. W. Freiberg PhD, JD

Author, Attorney

"Surrounded by Others and Yet So Alone: A Lawyer's Case Stories of Love, Loneliness, and Litigation"

Episode #1053

Sally Kohn JD

CNN Political Commentator and Activist

"The Opposite of Hate: A Field Guide to Repairing Our Humanity"

Episode #1241

Val Walker MS

Author & Rehabilitation Consultant

"400 Friends and No One to Call: Breaking through Isolation and Building Community"