Happy Leader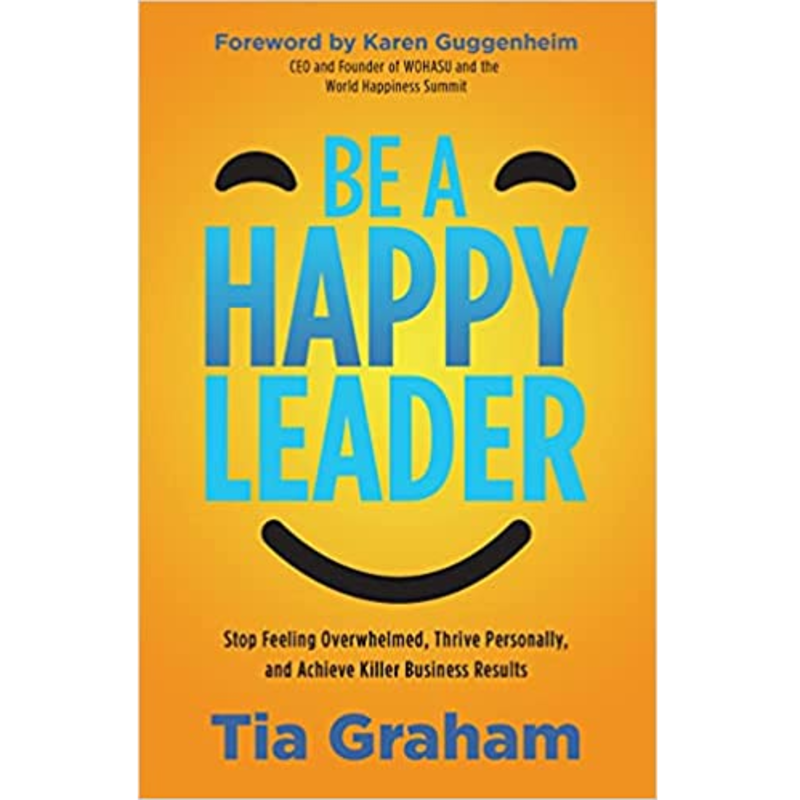 Listen
Inspiring readers to prioritize and elevate their personal happiness and create lasting career success through an easy-to-follow, 8-step methodology, Tia Graham teaches leaders to lead positively, put their people first, and create engaged teams which lead to higher productivity and profit. She shows the reader how to be the type of boss that people want to work for while also motivating leaders to make their personal well-being a top priority and shows them how to be both positive and successful in their organization. Graham is the Founder of Arrive At Happy. Her insights have been featured in national publications like Forbes, MindBodyGreen, The Los Angeles Times, Well + Good, and Yoga Journal.
Tia Graham has also been featured in:




Guest Links
Be a Happy Leader: Stop Feeling Overwhelmed, Thrive Personally, and Achieve Killer Business Results
Buy
Trending Topics
Kathryn's wide range of guests are experts and influencers in their respective fields, offering valuable insights and information. Click the links below to view more episodes within the specific topic.
Related Episodes

Episode #1231

Dr. Brian Lima

Author & Director of Cardiac Transplantation, The Sandra Atlas Bass Heart Hospital

"Heart To Beat: A Cardiac Surgeon's Inspiring Story of Success and Overcoming Adversity - The Heart Way."

Episode #893

Allan J. Hamilton MD

One of "America's Best Doctors"

"Lead with Your Heart: Lessons from a Life with Horses"

Episode #1389

"Work Made Fun Gets Done! Easy Ways to Boost Energy, Morale, and Results"