7 Habits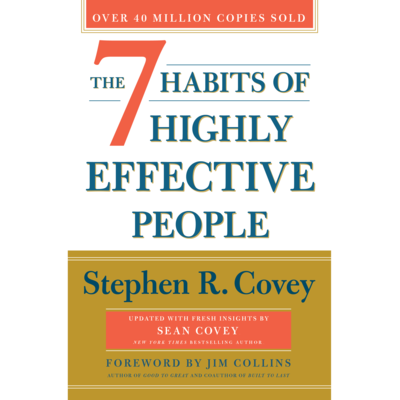 Listen
Selling more than 40 million copies in 50 plus languages, The 7 Habits of Highly Effective People has spurred profoundly increased levels of personal and organizational effectiveness for readers worldwide. It's transformed the lives of heads of state, presidents, CEOs, educators, students, parents and millions of people of all ages and occupations who have accessed its principles, paradigms and processes in their effort to achieve extraordinary results. With timely and inspiring content needed now more than ever, The 7 Habits continues to guide and propel generations of readers through change in these uncertain times. As a keynote speaker, panelist and member of FranklinCovey's leadership team, Jennifer Colosimo discusses how we can apply The 7 Habits during these unprecedented times.
Guest Links
The 7 Habits of Highly Effective People
Buy
Trending Topics
Kathryn's wide range of guests are experts and influencers in their respective fields, offering valuable insights and information. Click the links below to view more episodes within the specific topic.
Related Episodes

Episode #1128

Casey Welch

President & CEO of Tallo

Episode #1284

Andrew Gumbel

Author & Journalist

"Won't Lose This Dream: How an Upstart Urban University Rewrote the Rules of a Broken System"

Episode #1297

Dr. David Campt

Author & Speaker

"How to Navigate Difficult Conversations with Neuroscience and Compassion"