Teen Mental Health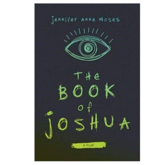 Listen
Kathryn interviews Jennifer Anne Moses, multi-genre author of "The Book of Joshua: A Novel". Eighteen-year-old Joshua Cushing wakes up in a psych ward, not knowing how he got there. And no one in his family will tell him what happened to his girlfriend, Sophie. Moses weaves an unforgettable story from family secrets, friendship, faith, love, and redemption. It brings readers deeply into the lives of those who suffer from mental illness, as well as the friends and family affected by it.
Jennifer Anne Moses has also been featured in:



Guest Links
The Book of Joshua: A Novel
Buy
Trending Topics
Kathryn's wide range of guests are experts and influencers in their respective fields, offering valuable insights and information. Click the links below to view more episodes within the specific topic.
Related Episodes

Episode #1097

Michael Pipich MS, LMFT

American Psychiatric Association Collaborating Investigator

"Owning Bipolar: How Patients and Families Can Take Control of Bipolar Disorder"

Episode #1132

Robert T. London MD

Psychiatrist & Author

"Find Freedom Fast: Short-Term Therapy That Works"

Episode #1100

Jen Epstein

Writer & Activist

"Don't Get Too Excited: It's Just About a Pair of Shoes and Other Laments From My Life"