Propaganda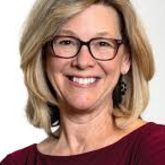 Listen
Kathryn interviews workplace mental health expert Marianne Clyde LMFT. Living in the 21st century can make it very hard to determine what's real, what is "fake news", and where the truth is. Clyde shares how to become grounded and connected to the source of truth, spotting propaganda from different media outlets with open eyes (and ears) to opposing viewpoints. Clyde is featured in USA Today, CBS and The Huffington Post.
Marianne Clyde LMFT has also been featured in:



Trending Topics
Kathryn's wide range of guests are experts and influencers in their respective fields, offering valuable insights and information. Click the links below to view more episodes within the specific topic.
Related Episodes

Episode #1275

Dr. Dan P. McAdams

Author, Henry Wade Rogers Professor of Psychology & Professor of Education and Social Policy at Northwestern University

"The Strange Case of Donald J. Trump: A Psychological Reckoning"

Episode #860

"Life Between Heaven and Earth: What You Didn't Know About the World Hereafter and How It Can Help You"